河南卢氏盆地黄村断裂土壤氡气测量及断裂活动性分析
1.

中国科学院地质与地球物理研究所 北京 100029;

2.

河南省卢氏县国土资源局 三门峡 472200
详细信息
作者简介:

欧璐,女,硕士,主要从事水文地质同位素方向研究.Email:oulu777@126.com
SOIL RADON AND FAULT ACTIVITY ANALYSIS OF THE HUANGCUN FAULT IN THE OUTHWESTERN LUSHI BASIN HENAN PROVINCE
1.

Institute of Geology and Geophysics, Chinese Academy of Sciences, Beijing 100029;

2.

Bureau of Land and Resources of Lushi County, Henan Province, Sanmenxia 472200
摘要: 本文是为了确定在卢氏盆地内被第四系覆盖的黄村断裂的位置、断裂性质,分析黄村断裂与其北侧的乔家窑地热异常的关系。断裂构造是深部氡气汇集和迁移的主要通道,氡气沿断裂向上迁移,在地表浅部形成氡异常。土壤氡气异常可揭示隐伏断裂构造的位置、产状和活动性。黄村断裂通过卢氏乔家窑一带,为第四系沉积物所覆盖。沿垂直断裂走向方向布置4条测线。应用瞬时土壤测氡仪进行了野外现场测量,测试了土壤氡气浓度,确定土壤氡气异常,分析黄村断裂位置、产状和活动性。结果表明:黄村断裂带上方土壤氡气具有异常显示,异常位置与断层位置具有较好的一致性。沿QJ12测线,从南向北,土壤氡气异常形态为低-高-较高-较低-低的峰值形态。在断层带上方氡气峰值异常高于背景值的1.5倍以上,异常峰多数为2个测点以上组成。土壤氡气变化特征表明黄村断裂具有较强的活动性。利用土壤氡气异常分析了黄村断裂深部结构特征,给出了主断裂面与次级断裂面产状和位置。结合土壤氡气异常,分析了乔家地热形成机理。初步研究结果表明,豫西基底构造具有多期活动性,活化区域内的压扭性断裂,可转变为局部张性断裂,控制水热、成矿物质的迁移和富集。

Abstract: Measurement and analysis of the distribution of radon concentrations in soil air are an effective method to study the manifestations of geodynamic activity in the upper crust. Studying radon emanation is possible to reveal positions/activity of faults in the area,as well as to identify the recent movement intensity of fault blocks. The purpose of this paper is to determine a possible connection between anomalous radon values and the Huangcun fault at Qiaojiayao,where is currently exposing geothermal water in a limited area,with the temperature up to 34℃. Estimation of soil-radon activity is first carried out for faults in southeastern Lushi Basin,Henan Province. Four profile radon surveys are conducted at Huangcun fault that is overlain by Quaternary sediment in the southwest of the Lushi Basin. Radon concentrations are measured at 74 sites in an area about 1.2km2(6002000m) from July to August in 2013. The background and anomaly threshold values calculated are 7.12 kBqm-3 and 12.36 kBqm-3,respectively. Abnormal radon values,with peak signals of about 2~3 times higher than the background level,lead to the detection of a fractured zone,denoted as F2. The spatial variation of soil gas radon values are correlated with the activated Huangcun faults in the southwest of the Lushi Basin. The lower 222Rn activity is recorded on the main fault plane,while relatively higher 222Rn values is sampled a few tens of meters on the both sides of the fault,as a consequence of the dilution effect played by the soil(CO2)efflux. Radon concentrations highlight a decreasing gradient from south to north in the area. On moving further away from the main fault plane toward north,soil-gas activity decreases and becomes more stable. Higher soil 222Rn values are detected on the upthrown side of the Huangcun fault than on its downthrown side. This could be due to the greater structural instability of the downthrown side of the fault,and hence to its greater fracturing,which would result in a higher degree of radon dispersion and/or air dilution. The Qiaojiayao geothermal anomaly is located in the transition zone of radon concentrations between middle values and background values. Radon values illustrate a close relation with the activity of the Huangcun fault. The active fault zones and the associated fractures act as paths for radon migration. The data analysis suggests that the fault could be activated and transformed from a compress-shear to a normal fault. Such a fault is very likely extending down deeply,forming large conduits through which gases and heat move upwards. It may constitute the most important structural element concerning the formation of geothermal water near north of the fault at the Qiaojiayao village. The initial result shows that,the basement tectonic has multiple phrases of activities,and that the compressive-twisting faults in active region can be converted into regional tensional ones,controlling migration of hydrothermal fluids.

[1] Ajayi T R,Adepelumi A A.Reconnaissance soil-gas Radon survey over faulted crystal line area of ile-Ife, Nigeria[J].Environmental Geology, 2002, 41 (5): 608~613.[2] Burton M,Neri M,Condarelli D.High spatial resolution Radon measurements reveal hidden active faults on Mt.Etna[J].Geophysical Research Letters, 2004, 31 (7):L07618.[3] Neri M,Behncke B,Burton M,et al.Continuous soil radon monitoring during the July 2006 Etna eruption[J].Geophysical Research Letter, 2006, 33 (24):L24316.[4] Giammanco S,Sims K W W,Neri M.Measurements of 220Rn and 222Rn and CO2 emissions in soil and fumarole gases on Mt.Etna volcano(Italy):Implications for gas transport and shallow ground fracture[J].Geochemistry Geophysics Geosystems, 2007, 8 (10):Q10001.[5] Virk H S,Singh B.Radon anomalies in soil-gas and groundwater as earthquake precursor phenomena[J].Tectonophysics, 1993, 227 (1—4): 215~224.[6] Heiligmann M,Stix J,Williams-Jones G,et al.Distal degassing of radon and carbon dioxide on Galeras volcano, Colombia[J].Journal of Volcanology and Geothermal Research, 1997, 77 (1—4): 267~283.[7] Baubron J C, Rigo A, Toutain J P.Soil gas profiles as a tool to characterise active tectonic areas: The Jaut Pass example(Pyrenees, France)[J].Earth and Planetary Science Letters, 2002, 196 (1—2): 69~81.[8] Wilkening M.Radon transport processes below the Earth's surface.In: Gesell T.F.,Lowder W.M.(Eds.).The Natural Radiation Environment Ⅲ.Technical Information Center, US Department of Energy, Springfield, 1980, 90~104.[9] Durrance E M,Gregory R G.Helium and radon transport mechanism in hydrothermal circulation systems of southwest England.In: Durrance E M,Galimov E M,Hinckle M E,Reimer G M,Sugisaki R,Autustithis S S(Eds.),Geochemistry of Gasous Elements and Compounds.Theophrastus Pupl.,Athens, 1990, 337~352.[10] 陈召文, 马玉孝,阚泽忠,等.氡测量在成都平原隐伏断裂研究中的初步应用[J].甘肃地质, 2007, 16 (4): 88~92.Chen Shaowen, Ma Yuxiao, Kan Zezhong, et al.The preliminary application of gas radon measuring in the research of the Chengdu plain buried faults.Gansu Geology, 2007, 16 (4): 88~92.[11] Abdoh A,Pilkington M.Radon emanation studies of the Ile Bizard fault, Montreal[J].Geoexploration, 1989, 25 (4): 341~354.[12] Cui L.Some results of radon hazard investigations[J].Geological Review, 1994, 40 (2): 157~164.[13] Igarashi G,Saeki S,Takahata N,et al.Ground-water radon anomaly before the Kobe earthquake in Japan[J].Science, 1995, 269 (5520): 60~61.[14] Tanner A B.Radon migration in the ground: a supplementary review, the natural radiation environment Ⅲ.Symposium Proceeding, Houston Texas, 23~28 April 1978; Report CONF-780422,US Department of Energy, Washington D C.1980, 5~56.[15] King C Y,King B S, Evans W C, et al.Spatial radon anomalies on active faults in California[J].Applied Geochemistry, 1996, 11 (4): 497~510.[16] 张骏, 李西建,邹艳琴,等.北秦岭地带断裂活动性氡气测试成果分析评价[J].工程地质学报, 2001, 9 (1): 81~86.Zhang Jun, Li Xijian, Zou Yanqin, et al.Analysis and evaluation of Radon survey result in relation with fault activity in northern Qinling belt.Journal of Engineering Geology, 2001, 9 (1): 81~86.[17] King C Y.Gas geochemistry applied to earthquake prediction: an overview[J].Geophysical Research.1986, 91 (B12): 269~281.[18] 杨晓.射气测量探寻断裂构造的应用效果[J].桂林冶金地质学院学报, 1991, 11 (2): 184~190.Yang Xiao.The application results of emanometry to questing geological fracture.Journal of Guilin College of Geology, 1991, 11 (2): 184~190.[19] 陈希泉, 陈颉,罗先熔,等.地气(氡气)测量方法寻找隐伏含矿断裂试验[J].物探与化探, 2011, 35 (6): 817~820.Chen Xiquan, Chen Jie, Luo Xianrong, et al.The tentative application of the geogas(Radon) measuring method to the prospecting for concealed ore-bearing fractures.Geophysical & Geochemical Exploration, 2011, 35 (6): 817~820.[20] 张慧, 张新基,苏鹤军,等.兰州市活动断层土壤气汞、氡地球化学特征场地试验[J].西北地震学报, 2010, 32 (3): 273~278.Zhang Hui, Zhang Xinji, Su Hejun, et al.Field test on the geochemical features of radon and mercury from soil gas on the active faults in Lanzhou.Northwestern Seismological Journal, 2010, 32 (3): 273~278.[21] 谷懿, 葛良全,王广西,等.汶川地震震后大成都地区断裂带活动性氡气测量分析评价[J].工程地质学报, 2009, 17 (3): 296~300.Gu Yi, Ge Liangquan, Wang Guangxi, et al.Analysis and evaluation of faults activities in Chengdu region with radon concentration measurements after Wenchuan earthquake.Journal of Engineering Geology, 2009, 17 (3): 296~300.[22] 程业勋, 王南萍,侯胜利.核辐射场与放射性勘查[M].北京:地质出版社, 2005.Cheng Yexun, Wang Nanping, Hou Shengli.Nuclear Radiation Field and Radioactive Exploration.Beijing: Geological Publishing House, 2005.[23] 吴慧山, 林玉飞,白云生,等.氡测量方法与应用[M].北京:原子能出版社, 2005.Wu Huishan, Lin Yufei, Bai Yunsheng, et al.Radon Measurement Methods and Applications.Beijing: Atomic Energy Press, 2005.[24] 刘敦旺, 刘鸿福,张新军.活性炭测氡法在煤矿采空区探测中的应用[J].勘探地球物理进展, 2009, 33 (3): 220~223.Liu Dunwang, Liu Hongfu, Zhang Xinjun.Application of active carbon radon measurement in detection of coal mined-out area.Progress in Exploration Geophysics, 2009, 33 (3): 220~223.[25] 石玉春, 倪琦生,吴俊奇,等.用放射性方法研究隐伏断裂构造[J].地球物理学报, 1996, 39 (1): 134~140.Shi Yuchun, Ni Qisheng, Wu Junqi, et al.Radioactivity methods applied to detect hidden fault structures.Acta Geophysica Sinica, 1996, 39 (1): 134~140.[26] 姚大全, 张杰,沈小七.安徽霍山地区断层活动习性研究的新进展[J].地球物理学进展, 2006, 21 (3): 776~782.Yao Daquan, Zhang Jie, Shen Xiaoqi.New advance of fault active behavior research in Huoshan area, Anhui province.Progress in Geophysics, 2006, 21 (3): 776~782.[27] 孙殿卿, 高庆华.隐伏矿床预测[M].北京:地质出版社, 1987.Sun Dianqing, Gao Qinghua.Prediction of Hidden Ore Deposits.Beijing: Geological Publishing House, 1987.[28] 杨荣华, 孟宪刚.东秦岭卢氏地区构造控矿的地球化学判据[J].地质与勘探, 2012, 48 (2): 207~216.Yang Ronghua, Meng Xiangang.Geochemical evidence for ore-controlling structure in the Lushi area of east Qinling.Geology and Exploration, 2012, 48 (2): 207~216.[29] 丁渊洪.马超营深大断裂带的控矿特征及其找矿意义[J].西安工程学院学报, 1999, 21 (1): 31~35.Ding Yuanhong.The ore-control feature and significance of Machaoying's deep fracture zone.Journal of Xi'an Engineering University, 1999, 21 (1): 31~35.[30] Monhamed M.Soil radon survey for tracing active fault: a case study along Qena-Safaga road, Eastern Desert, Egypt[J].Radiation Measurements, 2003, 37 (3): 211~216.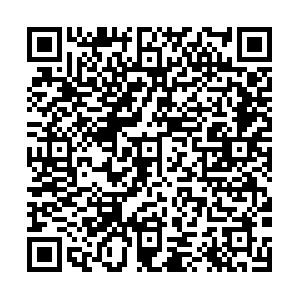 点击查看大图
计量
文章访问数:

3362

HTML全文浏览量:

227

PDF下载量:

558

被引次数:

0