南海北部神狐区域 SH2 站位甲烷水合物成藏动力学模拟研究
1.

中国科学院广州能源研究所, 中国科学院可再生能源重点实验室 广州 510640;

2.

华南理工大学土木与交通学院 广州 510640
详细信息
作者简介:

关进安(1980- ),男,博士,副研究员,硕士生导师,主要从事含水合物沉积物相关领域研究工作. Email: guanja@ms.giec.ac.cn
ANALYSES ON DYNAMIC METHANE HYDRATE ACCUMULATION SIMULATION IN SHENHU AREA OF THE NORTHERN SOUTH CHINA SEA
1.

Guangzhou Institute of Energy Conversion, Key Laboratory of Renewable Energy, CAS, Guangzhou 510640;

2.

School of Civil Engineering and Transportation, South China University of Technology, Guangzhou 510640
摘要: 南海北部神狐区域海底的高丰度水合物储层与生物成因为主的甲烷气源表明该区域很可能是一种特殊的复合型海洋水合物系统,其成藏动力学机制有待进一步的研究和澄清。建立了一个耦合沉积层地质属性-流体流动过程-水合物反应动力学的传输-反应模型,区别了两种不同类型的水合物形成(分解)动力学过程:(1)在通常情况下溶解甲烷和游离气共同形成水合物,(2)特殊情况下游离气直接生成水合物,结果表明在神狐海域热力学环境下游离气形成水合物速度比溶解甲烷快约4倍,气体含量和动力学常数比值越大生成水合物越快,而对比水合物分布的模拟结果与实测数据表明该区域水合物储层聚集和产状很可能受到了其他地质活动的影响。

Abstract: The deposit in Shenhu area is a kind of complicated marine hydrate system. Thus the mechanism of its dynamic accumulation still needs to be further studied and clarified. A flow-transport-reaction model, coupled with the kinetic characteristic of hydrate reaction, has been established to evaluate the formation of the hydrate deposits. Two types of the marine hydrate systems, one formed by only dissolved methane and the other formed by both dissolved methane and free gas, have been respectively discussed about how they contribute to the accumulation of the hydrate-bearing sediments. The hydrate saturation at the bottom of hydrate stable zone has been deduced, and the influences of the free gas content and the hydrate kinetic characteristics have also been studied to examine the collection process of hydrate deposits in this area. The results imply that certain kinds of special geologic events have happened to transform the formation and aggregation of the hydrate deposits in this area.

[1] Wu N Y,Yang S X,Zhang H Q,et al. Preliminary discussion on gas hydrate reservoir system of Shenhu Area, north slope of South China Sea[A]//Proceedings of the 6th International Conference on Gas Hydrates(ICGH 2008)[C]. Vancouver, British Columbia, Canada, 2008.[2] 吴能友, 杨胜雄,王宏斌,等. 南海北部陆坡神狐海域天然气水合物成藏的流体运移体系[J]. 地球物理学报, 2009, 52 (6): 1641~1650.Wu Nengyou, Yang Shengxiong, Wang Hongbin, et al. Gas-bearing fluid influx sub-system for gas hydrate geological system in Shenhu Area, northern South China Sea[J]. Chinese Journal of Geophysics,2009, 52 (6): 1641~1650.[3] 关进安, 梁德青,吴能友,等. 南海北部神狐区域沉积层工程地质条件对水合物成藏影响[J]. 工程地质学报, 2012, 20 (增1): 11~15.Guan Jin'an, Liang Deqing, Wu Nengyou, et al. The influence of engineering geological conditions on methane hydrate reservoirs in Shenhu Area in northern South China Sea[J]. Journal of Engineering Geology, 2012, 20 (s1): 11~15.[4] Boswell R,Collett T. The gas hydrates resource pyramid[J]. Fire in the Ice, 2006, Fall, 1-4.[5] Johnson A H. Global resource potential of gas hydrate-A new caculation[J]. Fire in the Ice, 2011, 11 (2): 1~4.[6] Tréhu A M,Ruppel C,Holland M,et al. Gas hydrates in marine sediments: Lessons from scientific ocean drilling[J]. Oceanography, 2006, 19 (4): 124~142.[7] Davie M K,Buffett B A.Sources of methane for marine gas hydrate: inferences from a comparison of observations and numerical models[J]. Earth and Planetary Science Letters, 2003, 206 : 51-63.[8] Chapman N R,Pohlman J,Coffin R,et al. Thermogenic gas hydrate in the northern Cascadia Margin[J]. EOS,Transcation American Geophysical Union, 2004, 85 (38): 361~365.[9] Sloan E D,Koh C A.Clathrate hydrates of natural gases(3th)[M]. New York: CRC Press, 2008.[10] GMGS1:Measuring the concentration, nature and distribution of gas hydrate[R]. Geotek field report, 2007.[11] 沙志斌, 郭依群,杨木壮,等. 南海北部陆坡区沉积于天然气水合物成藏关系[J]. 海洋地质与第四地质, 2009, 29 (5): 89~98.Sha Zhibin, Guo Yiqun, Yang Muzhuang, et al. Relation between sedimentation and gas hydrate reservoirs in the north slope of South China Sea[J]. Marine Geology & Quaternary Geology, 2009, 29 (5): 89~98.[12] 苏丕波, 梁金强,沙志彬,等. 南海北部神狐海域天然气水合物成藏动力学模拟[J]. 石油学报, 2011, 32 (2): 226~233.Su Pibo, Liang Jinqiang, Sha Zhibin, et al. Dynamic simulation of gas hydrate reservoirs in the Shenhu Area, the northern South China Sea[J]. Acta Petrolei Sinica, 2011, 32 (2): 226~233.[13] 陆敬安, 杨胜雄,吴能友,等. 南海神狐海域天然气水合物地球物理测井评价[J]. 现代地质, 2008, 22 (3): 447~451.Lu Jing'an, Yang Shengxiong, Wu Nengyou, et al. Well lodding evaluation of gas hydrates in Shenhu Area, South China Sea[J]. Geosciene, 2008, 22 (3): 447~451.[14] Mork M.Formation rate of natural gas hydrates[D]. Norway, Trondheim: Norwegian University of Science and Technology, 2002.[15] Srivastava R,Yeh T C J. Analytical solutions for one-dimensional, transient infiltration toward the water table in homogeneous and layered soils[J]. Water Resources Research, 1991, 27 (5): 753-762).[16] He J,Zhao M X,Li L,et al. Sea surface temperature and terrestrial biomarker records of the last 260ka of core MD05-2904 from the northern South China Sea[J]. Chinese Science Bulletin, 2008, 53 (15): 2376~2384.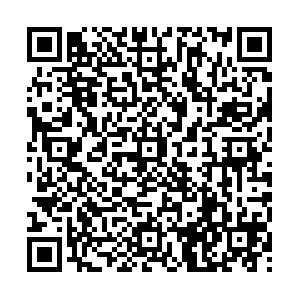 点击查看大图
计量
文章访问数:

3157

HTML全文浏览量:

197

PDF下载量:

576

被引次数:

0