深部高内压环境下硬石膏质储气库围岩稳定性分析
1.

中国地质大学北京工程技术学院 北京 100083;

2.

国土资源部深部地质钻探技术重点实验室 北京 100083;

3.

山西省交通规划勘察设计院 太原 030013
详细信息
作者简介:

牛键(1994-),男,硕士生,主要从事地下能源储存工程地质问题研究.Email:niujian1994@sina.cn

通讯作者:
STABILITY ANALYSIS OF SURROUNDING ROCK OF DEEP ANHYDRITE GAS STORAGE UNDER HIGH INTERNAL PRESSURE
1.

School of Engineering and Technology, China University of GeosciencesBeijing, Beijing 100083;

2.

Key Laboratory of Deep Geodrilling Technology, Ministry of Land and Resources, Beijing 100083;

3.

The Communications Planning Surveying and Designing Institute Shanxi Province, Taiyuan 030013
摘要: 天然气作为重要的化工原料和清洁能源,在全世界范围内有着越来越广泛的应用前景,因此开展安全高效的天然气储存技术,实现对天然气的合理有效利用具有重要意义。本文以安徽恒泰石膏矿为工程实例,通过室内试验获取石膏物理力学参数,运用有限元计算软件ABAQUS建立数值仿真模型,模拟洞室形成及天然气存储过程,进行石膏围岩整体稳定性的评价工作。主要关注储气库在天然气加载过程中,不同内压作用下的洞室围岩塑性区、洞周围岩应力发展及地表位移变化情况,分析石膏洞室群的整体稳定性,为选择合理的防护工程以确保储气库施工及运营期的安全提供合理建议。结果表明:该石膏洞室开挖完成后,围岩体无塑性区贯通,表明硬石膏洞室群稳定性较好;随着洞室内压的增大,储气库围岩变形与洞周应力先减小后增大,说明一定的高内压环境有利于洞室围岩稳定,该硬石膏矿开采结束后形成的洞室可作为天然气储气库。

Abstract: As an important chemical raw material and clean energy, natural gas has more and more application prospects all over the world. Therefore, it is important to develop safe and efficient natural gas storage technology for using it reasonably and effectively. This article took Anhui Hengtai anhydrite mine as an engineering example, and we got the physical mechanical parameters of the anhydrite through laboratory tests. Used ABAQUS to establish a numerical model to simulate the cavern formation and natural gas storage processes, evaluated the overall stability of anhydrite wall rock. Focus on the changes in the plastic zone surrounding the cavern, the rock strain around the cavern, and the surface displacement of the cavern under different internal pressures during natural gas loading and unloading, thereby analyzing the overall and local stability of the anhydrite cavern group, providing reasonable advice for selecting a reasonable protection project to ensure the safety of the gas storage during construction and operation. The results show that after the excavation of the anhydrite cavern is completed, there is no plastic zone in the surrounding rock mass, indicating that the stability of the anhydrite cavern group is good, with the increase of the cavern pressure, the surrounding rock deformation and the stress in the cavern first decrease and then increase, it indicates that a certain high internal pressure environment is conducive to the stability of the surrounding rock of the cavern. And the cavern formed after the end of the anhydrite mine can be used as a natural gas storage tank.

Azam S. 2007. Study on the geological and engineering aspects of anhydrite/gypsum transition in the Arabian Gulf coastal deposits[J]. Bulletin of Engineering Geology and the Environment,66(2):117-185.
Barajas P E,Civan F. 2014. Effective modeling and analysis of salt-cavern natural-gas storage[J]. Spe Production & Operations,29(1):51-60.
Chen W Z,Wu G J,Dai Y H,et al. 2006. Stability analysis of abandoned salt caverns used for underground gas storage[J]. Chinese Journal of Rock Mechanics and Engineering,25(4):848-854.
Diederichs M S,Kaiser P K. 1999. Tensile strength and abutment relaxation as failure control mechanisms in underground excavations[J]. International Journal of Rock Mechanics & Mining Sciences,36(1):69-96.
Ding G S. 2011. The needs and challenges of China's underground gas storage[J]. Natural Gas Industry,31(12):90-93.
Du H,Ren X H,Zhang J X,et al. 2014. Excavation of underground tunnels and stability analysis of surrounding rock based on ABAQUS[J]. Journal of China Three Gorges University(Natural Sciences),36(2):28-32.
Fan Y,Lu W B,Zhou Y H,et al. 2017. Evolution mechanism of damage zone in surrounding rock mass during excavation of deep tunnels under high geostress condition[J]. Journal of Engineering Geology,25(2):308-316.
Feng J. 2015. Study on surrounding rock stability and optimized layout of underground energy storage in anhydrite[D]. Beijing:China University of Geosciences(Beijing).
Feng Y G. 2013. Application of abaqus in geotechnical engineering[M]. Beijing:China Water & Power Press.
He C,Xia H N,Xia W,et al. 2013. The current situation of China's underground gas storage[J]. Equipment Manufacturing Technology,8:246-247.
Li L,Chen X T. 2017. Experimental study on 3D geomechanical model of deep and long tunnel[J]. Journal of Engineering Geology,25(2):384-392.
Li M,Zheng H C,Liu Z H,et al. 2010. Effect analysis of the long-term strength of gypsum on mine goal stability[J]. Industrial Minerals and Processing,39(2):21-23.
Li Z K,Liu H,Zeng L,et al. 2005. Effect of unlined underground caverns in energy storage and some related problems[J]. Chinese Journal of Underground Space and Engineering,1(3):350-357.
Liu Q W. 2007. Numerical analysys of surrounding rock of underground lpg tunnel[D]. Qingdao:Ocean University of China.
Liu Y R,Tang H M. 1999. Rockmass mechanics[M]. Beijing:China University of Geosciences Press.
Peng Z H,Li J Y,Yang S,et al. 2013. Feasibility analysis of utilization of waste gypsum mine for crude oil storage[J]. Journal of Engineering Geology,21(3):470-475.
Shaw D C. 1989. Numerical simulation of miscible displacement processes in gas storage reservoirs[M]//Underground Storage of Natural Gas. Netherlands:Springer.
Wang H X,Zhang B,Fu D,et al. 2017. Stability and airtightness of a deep anhydrite cavern group used as an underground storage space:A case study[J]. Computers & Geotechnics,96:12-24.
Wang Z Q,Yan E C,Ji H B,et al. 2016. In-situ stress field and geological tectonic analysis at huangdao water-sealed underground oil carven site[J]. Journal of Engineering Geology,24(1):136-141.
Xia C C,Zhang P Y,Zhou S W,et al. 2014. Stability and tangential strain analysis of large-scale compressed air energy storage cavern[J]. Rock and Soil Mechanics,5:1391-1398.
Xu C H,Ren Q W,Li R. 2013. Advances in researching the stability analysis methods of the surrounding rock mass in underground engineering[J]. Metal Mine,2:34-37.
Zhang G,Li Y,Daemen J J K,et al. 2015. Geotechnical feasibility analysis of compressed air energy storage(caes) in bedded salt formations:A case study in Huai'an city, China[J]. Rock Mechanics & Rock Engineering,48(5):2111-2127.
陈卫忠,伍国军,戴永浩,等. 2006. 废弃盐穴地下储气库稳定性研究[J]. 岩石力学与工程学报,25(4):848-854.
丁国生. 2011. 中国地下储气库的需求与挑战[J]. 天然气工业,31(12):90-93.
都辉,任旭华,张继勋,等. 2014. 基于ABAQUS的地下隧洞开挖及围岩稳定性分析[J]. 三峡大学学报(自然科学版),36(2):28-32.
范勇,卢文波,周宜红,等. 2017. 高地应力条件下深埋洞室围岩损伤区孕育机制[J]. 工程地质学报,25(2):308-316.
冯军. 2015. 深部硬石膏质能源储库围岩稳定性及优化布局研究[D]. 北京:中国地质大学(北京).
冯玉国. 2013. ABAQUS在岩土工程中的应用[M]. 北京:中国水利水电出版社.
贺超,夏宏南,夏维,等. 2013. 中国地下储气库现状[J]. 装备制造技术,8:246-247.
李璐,陈秀铜. 2017. 深埋长隧洞三维地质力学模型试验研究[J]. 工程地质学报,25(2):384-392.
李明,郑怀昌,刘志河,等. 2010. 石膏长期强度对采空区稳定性的影响分析[J]. 化工矿物与加工,39(2):21-23.
李仲奎,刘辉,曾利,等. 2005. 不衬砌地下洞室在能源储存中的作用与问题[J]. 地下空间与工程学报,1(3):350-357.
刘泉维. 2007. 地下储气(LPG)洞室围岩稳定数值分析研究[D]. 青岛:中国海洋大学.
刘佑荣,唐辉明. 1999. 岩体力学[M]. 北京:中国地质大学出版社.
彭振华,李俊彦,杨森,等. 2013. 利用废弃石膏矿储存原油可行性分析[J]. 工程地质学报,21(3):470-475.
王章琼,晏鄂川,季惠斌,等. 2016. 黄岛地下水封油库地应力场及地质构造作用分析[J]. 工程地质学报,24(1):136-141.
夏才初,张平阳,周舒威,等. 2014. 大规模压气储能洞室稳定性和洞周应变分析[J]. 岩土力学,5:1391-1398.
许传华,任青文,李瑞. 2003. 地下工程围岩稳定性分析方法研究进展[J]. 金属矿山,2:34-37.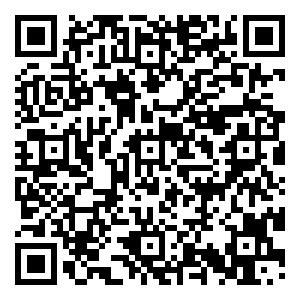 点击查看大图
计量
文章访问数:

1277

HTML全文浏览量:

210

PDF下载量:

11

被引次数:

0