城郊土体剖面含水量监测与对比研究
详细信息
作者简介:

唐朝生,主要从事工程地质和环境工程研究工作.Email:tongchaosheng@nju.edu.cn
MONITORING AND COMPARING OF SOIL PROFILE WATER CONTENTS IN URBAN AND SUBURBAN AREAS
School of Earth Sciences and Engineering,Nanjing University,Nanjing 210093
摘要: 城市化的快速发展对城市地质环境尤其是地下水环境产生了深远的影响。以南京市为研究对象,在城区和郊区分别设立长期监测站,采用PR2对南京地区2009年6~9月期间典型地表环境下1m内土体含水量的日变化进行了监测,并对监测数据进行了系统的对比分析。结果表明:土体含水量的日变化规律主要受气候因素的制约,其对日气候因素的敏感程度随深度的增加而递减,城区土体的含水量受气候的影响程度在总体上弱于郊区; 通过对比,城市土体中的含水量普遍低于郊区,存在明显的城市干岛效应,在6~9月期间,平均干岛强度为-9.1%,日最大干岛强度达-20.7%,月最大平均干岛强度出现在7月,达-17.0%,月最小平均干岛强度出现在9月,只有-8.5%; 在不同的地表环境下,土体含水量的时空变化规律及分布特征存在差异,其中水泥环境下土体剖面平均含水量最小,其次是草地环境和裸土环境,说明城区水泥地面对城市干岛效应起到明显的促进作用; 在6~9月期间,城区土体剖面平均含水量为裸土环境(26.9%)水泥环境(25.6%)草地环境(17.5%),而郊区为草地环境(37.6%)裸土环境(37.0%)水泥环境(36.0%),其中城郊平均含水量差值最大的为草地环境,其次为水泥环境和裸土环境。

Abstract: The rapid development of urbanization significantly influences the urban geologic environment and especially the underground water environment.In this investigation,two long-term soil water monitoring stations were built in urban and suburban areas of Nanjing city.By using PR2,the soil profile water contents in one meter depth were monitored every day from June to September in 2009.It is found that the soil water content was significantly controlled by weather condition.Its sensitivity to weather decreased as the depth increased.A comparison of the data obtained from the two stations shows that the effect of weather to water content in the urban soil is not as significant as that in the suburban soil.The water content in the urban soil is generally lower than that in the suburban soil.An obvious urban dry island(UDI)effect is observed.During the period of June to September,the average UDI intensity is -9.1%,the highest day UDI intensity is about -20.7%,the highest month UDI intensity observed in July is about -17.0%,,and the minimal month UDI intensity observed in September is about-8.5%..In addition,it is shown that the temporal and spatial variations of soil water contents depend on the underlying surface properties.For example,the average soil profile water content under cement cover is less than those under grass and bare soil covers.It indicates that cement cover in urban area can obviously intensify the UDI effect.During the monitoring period(from June to September),it is found that,in urban area,the average profile water contents under bare soil cover,cement cover and grass cover are 26.9%, 25.6%,and 17.5%,respectively; whereas in suburban area,the three average profile water contents are 37.6%, 37.6%,(36.0%,respectively; the water content differences between the urban and suburban soils for grass,cement and bare soil covers are the highest,the intermediate and the lowest,respectively.

[1] 郭军, 李明财,刘德义.近40 年来城市化对天津地区气温的影响[J].生态环境学报, 2009, 18 (1): 29~34. Guo Jun,Li Mingcai,Liu Deyi.Effects of urbanization on air temperature of Tianjin in recent 40 years.Ecology and Environmental Sciences, 2009, 18 (1): 29~34.[2] 周雅清, 任国玉.华北地区地表气温观测中城镇化影响的检测和订正[J].气候与环境研究, 2005, 10 (4): 743~753. Zhou Yaqing,Ren Guoyu.Identifying and correcting urban bias for regional surface air temperature series of North China over period of 1961~2000.Climatic and Environmental Research, 2005, 10 (4): 743~753.[3] Karl T R,Diaz H F,Kukla G.Urbanization: Its detection and effect in the United States climate record.Journal of Climate, 1988, 1 : 1099~1123.[4] Huff F A,Changnon S A Jr.Climatological assessment of urban effects on precipitation at St.Louis.J.Appl.Meteorol. ,1972, 11 : 823~842.[5] Changnon S A Jr,Shealy R T,Scott R W.Precipitation changes in fall,winter,and spring caused by St.Louis.J.Appl.Meteorol. ,1991, 30 : 126~134.[6] Changnon S A Jr.Rainfall changes in summer caused by St.Louis.Science, 1979, 205 : 402~404.[7] Wang Xiquan,Wang Zifa,Qi Yanbin,Guo Hu. Effect of urbanization on the winter precipitation distribution in Beijing area.Science in China Series D, 2009, 52 (2): 250~256.[8] 韩贵锋, 徐建华.长江三角洲地区城市化与植被活动之间的时空相关性[J].生态科学, 2008, 27 (1): 1~5. Han Guifeng,Xu Jianhua.Spatio-temporal correlation between urbanization and vegetation vigor in the Delta of Yangtze River.Ecological Science, 2008, 27 (1): 1~5.[9] Shen W J,et al.Effects of urbanization~induced environmental changes on ecosystem functioning in the Phoenix Metropolitan Region,USA.Ecosystems, 2008, 11 : 138~155.[10] 李俊生, 高吉喜,张晓岚,等.城市化对生物多样性的影响研究综述[J].生态学杂志, 2005, 24 (8): 953~957. Li Junsheng,Gao Gixi,Zhang Xianlan,et al.Effects of urbanization on biodiversity: A review.Chinese Journal of Ecology, 2005, 24 (8): 953~957.[11] 白世强, 卢升高.洛阳城区及郊区土壤中Pb的分布特征及化学形态研究[J].土壤通报, 2007, 38 (3): 544~548. Bai Shiqiang,Lu Shenggao.The distribution and chemical speciation of lead in urban and suburb soil of luoyang city.Chinese Journal of Soil Science, 2007, 38 (3): 544~548.[12] Lu Y,Gong Z T,Zhang G L,et al.Concentrations and chemical speciations of Cu,Zn,Pb and Cr of urban soils in Nanjing,China.Geoderma, 2003, 115 : 101~111.[13] 宋全香, 左其亭,杨峰.城市化建设带来的水问题及解决措施[J].水资源与水工程学报, 2004, 15 (1): 56~58. Song Quanxiang,Zuo Qiting,Yang Feng.Water problems brought out by citifying construction and measures.Journal of Water Resources &Water Engineering, 2004, 15 (1): 56~58.[14] Al-Kharabsheh A.A.Influence of urbanization on water quality at Wadi Kufranja Basin(Jordan)[J].Journal of Arid Environments, 1999, 43 (1): 79~89.[15] 郝华. 我国城市地下水污染状况与对策研究[J].水利发展研究, 2004, 4 (3): 23~25. Haohua.我国城市地下水污染状况与对策研究.Water Resources Development Research, 2004, 4 (3): 23~25.[16] Wang X.Integrating water-quality management and land-use planning in a watershed context.Journal of Environmental Management, 2001, 61 : 25~36.[17] Wenwei Ren,Yang Zhong,John Meligrana,Bruce Anderson,W.Edgar Watt,Jiakuan Chen,Hok-Lin Leung.Urbanization,land use,and water quality in Shanghai 1947~1996[J].Environment International, 2003, 29 : 649~659.[18] Delta-T.User Manual for the Profile Probe Type PR2  2.0., 2004.Delta-T Devices Ltd.; Dwyer,L.M. ,Ma,B.L. ,de Jong,R. ,Tollenaar,M. ,2000.Assessing corn seedbed condition for emergence.Can.J.Soil Sci. , 80 : 53~61.[19] Nahlawi H,Kodikara J H.Laboratory experiments on desiccation cracking of thin soil layers.Geotechnical and Geological Engineering, 2006, 24 : 1641~1664.[20] Grimm N B,Faeth S H,Golubiewski NE,Redman CL,Wu J,Bai X,et al.Global change and the ecology of cities.Science, 2008, 319 : 756~760.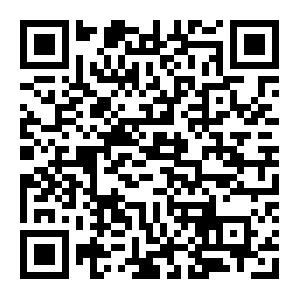 点击查看大图
计量
文章访问数:

3878

HTML全文浏览量:

172

PDF下载量:

1054

被引次数:

0