清江中下游岸坡稳定性对河流地貌过程的响应
1.

中国地质调查局武汉地质调查中心 武汉 430223;

2.

三峡大学 宜昌 443002
详细信息
作者简介:

常宏,长期从事水工环地质调查研究.Email: chhxtx@126.com
SLOPE STABILITY RESPONSE TO RIVER GEOMORPHIC PROCESS IN MIDDLE AND LOWER REACHES OF QINGJIANG RIVER
1.

Wuhan Center of China Geological Survey,Wuhan 430223;

2.

China Three Gorges University,Yichang 443002
摘要: 山地滑坡崩塌是岸坡演化过程中的重要地质事件,其发生发展与河流地貌过程密切相关。目前,对滑坡影响因素的研究虽多,但大多局限于滑坡本身的具体研究。通过河流地貌过程研究,进而探讨岸坡稳定性对河道变迁的响应关系,有助于更深入地认识岸坡演化规律,为岸坡稳定性的评价与预测奠定基础。本文采用自然历史分析法和类比法,结合年龄测试手段,在系统研究清江中下游古宽谷(双底谷中谷和单底谷中谷)和河流阶地的基础上,重建了河流演化和变迁的大致过程,并确定其起始时间为中更新世晚期; 通过对滑坡与阶地年代对比,以及滑坡分布与不同演化河段的对应分析,发现滑坡发育的4个高峰期与4级阶地的时代较为吻合,而且对应4种演化类型河段内的岸坡稳定性具有明显的差异和规律。

Abstract: Landslides and avalanches in mountains are the important geological events in slope evolution.Their emergencies and development are closely related to the relative river geomorphic process.Although studies on the factors affecting landslide are considerable now,they are mostly limited to the landslide itself.This paper is based on studying of the river geomorphic process.It further discusses on the response relationship between slope stability and river change.The results can help us to understand the slope evolution more in-depth and to serve better to the evaluation and prediction of slope stability.By the method of analysis of natural history and analogy,and age dating,the paper discusses the shifting and evolution of the valley in the middle and lower reaches of Qingjiang River.It is inferred that the river geomorphic process began in Late Middle Pleistocene.The inferring is according to age dating of the river terraces and comparison with adjacent area's terrace age and archaeological data,and based on surveying and analyzing systematically the river terraces and linear continuous distribution of the ancient valley(both bottom and single bottom valley in valley).Through age comparison with landslides and terraces,four peaks of landslide emergencies are discovered according to the ages of some important landslides.They coincide with the ages of the four river terraces.At the same time,it can be discovered that the slope stability does exist significant difference and regularity.This discovery is based on the comparison of landslides distribution and the four types of the river evolution.

[1] 李智毅, 王智济,杨裕云,等.工程地质基础[M].武汉: 中国地质大学出版社, 1990,117~125. Li Zhiyi,Wang Zhiji,Yang Yuyun et al.Engineering geological foundation.Wuhan: China University of Geosciences Press, 1990,117~125.[2] 殷跃平, 胡瑞林.三峡库区巴东组紫红色泥岩工程地质特征研究[J].工程地质学报, 2004, 12 (2): 124~135. Yin Yueping,Hu Ruilin.Engineering geological characteristics of purplish-red mudstone of middle tertiary formation at the three gorges reservoir.Journal of Engineering Geology, 2004, 12 (2): 124~135.[3] 何满潮, 武雄,鹿粗,等.滑坡岩体鉴别的试验方法研究[J].岩石力学与工程学报, 2003, 22 (4): 630~632. He Manchao,Wu Xiong,Lu Cu et al.Research on experimental method for identification of rock body within sliding masses of landslide.Chinese Joernal of Rock Mechanics and Engineering, 2003, 22 (4): 630~632.[4] 唐良琴, 聂德新,任光明.软弱结构面粒度成分与抗剪强度参数的关系探讨[J].工程地质学报, 2003, 11 (2): 143~147. Tang Liangqin,Nie Dexin,Ren Guangming.Discussion on the relational between granulometric composition and shear strengh parameter of weak structural plane.Journal of Engineering Geology, 2003, 11 (2): 143~147.[5] 张家桂, 陈庆宣,蔡秀华.三峡地区泥灰质岩石中几种表生构造及其与地质灾害的关系[J].中国地质, 2003, 30 (3): 320~323. Zhang Jiagui,Chen Qingxuan,Cai Xiuhua.Some supergene deformation structures in marly limestone in the Three-Gorges region and their relation to geohazards.Geology in China, 2003, 30 (3): 320~323.[6] 王建峰, 晏同珍.易滑动微型构造的工程地质及岩土工程意义[J].中国地质灾害与防治学报, 1997, 8 (1): 32~37. Wang Jianfeng,Yan Tongzhen.易滑动微型构造的工程地质及岩土工程意义.The Chinese Journal of Geological Hazard and Conteol.1997, 8 (1): 32~37.[7] 李忠生. 国内外地震滑坡灾害研究综述[J].灾害学, 2003, 18 (4): 64~69. Li Zhongsheng.The state of the art of the research on seismic landslide harzard at home and abroad.Journal of Catastrophology, 2003, 18 (4): 64~69.[8] 殷坤龙, 汪洋,唐仲华.降雨对滑坡的作用机理及动态模拟研究[J].地质科技情报, 2002, 21 (1): 75~78. Yin kunlong,Wang Yang,Tang Zhonghua.Mechanism and dynamic simulation of landslide by precipitation.Geological Science and Technology Information, 2002, 21 (1): 75~78.[9] 王旭升, 常宏,谭建民.斜坡地下水渗透力计算与稳定性分析[J].水文地质工程地质, 2003, 2 : 41~45. Wang Xusheng,Chang Hong,Tan Jianmin.Calculation of ground water seepage force and stability analysis of slopes.Hydrogeology and Engineering Geology, 2003, 2 : 41~45.[10] 乔建平. 滑坡体结构与坡形[J].岩石力学与工程学报, 2002, 21 (9): 1355~1358. Qiao Jianping.Structure and shape of landslide.Chinese Journal of Rock Mechanics and Engineering, 2002, 21 (9): 1355~1358.[11] 邓清禄, 王学平.长江三峡库区滑坡与构造活动的关系[J].工程地质学报, 2000, 8 (2): 136~141. Deng Qinglu,Wang Xueping.Relationship between netectonism and landslides in reservoir area of Three-Gorges project on Yangtze river.Journal of Engineering Geology, 2000, 8 (2): 136~141.[12] 张帆, 王孔伟,罗先启,等.长江三峡库区构造特征与滑坡分布关系[J].地质学报, 2007, 10 (1): 38~45. Zhang Fan,Wang Kongwei,Luo Xianqi et al.Relationship between landslides and structural featurein Three Gorges reservoir.Acta Geologica Sinica, 2007, 10 (1): 38~45.[13] Soldati M.,Corsini A. ,Pasuto A. ,Landslides and climate change in the Italian Dolomites since the Late glacial.CATENA, 2004, 55 (2): 141~161.[14] Corsini A.,Marchetti M. ,Soldati M. ,Holocene slope dynamics in the area of Corvara in Badia(Dolomites,Italy): Chronology and paleoclimatic significance of some landslides.Geografia Fisica e Dinamica Quaternaria, 2001, 24 : 127~139.[15] Flageollet J.-C. ,Maquaire O. ,Martin B. ,et al.Landslides and climatic conditions in the Barcelonnette and Vars basins(Southern French Alps,France)[J].Geomorphology, 1999, 30 (1-2): 65~78.[16] Gonzalez Diez A.,Salas L. ,Ramon Diaz de Teran J. ,et al.Late Quaternary climate changes and mass movement frequency and magnitude in the Cantabrian region,Spain.Geomorphology, 1996, 15 (3-4): 291~309.[17] 袁登维, 梅应堂,秦兴黎,等.长江三峡工程坝区及外围地壳稳定性研究[M].武汉: 中国地质大学出版社, 1996, 51. Yuan Dengwei,Mei Yingtang,Qin Xingli et al.The study of crustatability in the damsite and surrounding area of the Three Gorges Project.Wuhan: China University of Geosciences Press, 1996, 51.[18] Knuepfer P L K Hsieh Menglong Middle-late Holocene river terraces in the Erhjen River Basin,Southwestern Taiwan—Implications of river response to climate change and active tectonic uplift.Geomorphology, 2001, 38 (324): 337~372.[19] Bridgland DR Maddy D,Green CP.Crustal uplift in Southern England: Evidence from the river terrace records.Geomorphology, 2000, 33 (324): 167~181.[20] 黄宗理, 张良弼.地球科学大辞典(基础学科卷)[M].北京: 地质出版社, 2006, 767. Huang Zongli,Zhang Liangbi.Earth Science Big Dictionary(Basic Scientific Volume).Beijing: Geological Publishing House, 2006, 767.[21] 陈全家, 王善才,张典维.清江流域古动物遗存研究[M].北京: 科学出版社, 2004, 8~9. Chen Quanjia,Wang Shancai,Zhang Dianwei.Ancient Animal Remains Research in Qingjiang River Basin.Beijing: Science Press, 2004, 8~9.[22] 王善才. 清江考古掠影及出土文物图录[M].北京: 科学出版社, 2004, 179~184. Wang Shancai.Archaeological Glimpses and Unearthed Relics Catalogue in Qingjiang River Basin.Beijing: Science Press, 2004, 179~184.[23] Carpenter SR,JJ Cole,JR Hodgson,JF Kitchell,ML Pace,D Bade,KL Cottingham,TE Essington,JN Houser,and DE Schindler.Trophic cascades,nutrients,and lake.productivity: whole-lake experiments.Ecological Monographs, 2001, 71 : 163~186.[24] 徐瑞春, 徐同海.清江隔河岩水库杨家槽滑坡稳定性工程地质研究[J].地质力学学报, 1999, 5 (2): 1~4. Xu Ruichun,Xu Tonghai.Study of stability of yangjiacao slide mass in the geheyan reservoir on Qingjiang river.Journal of Geomechanics, 1999, 5 (2): 1~4.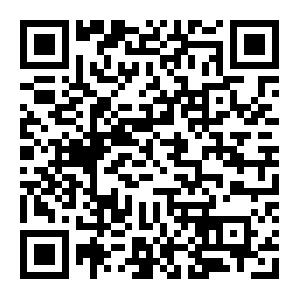 点击查看大图
计量
文章访问数:

4277

HTML全文浏览量:

207

PDF下载量:

1013

被引次数:

0