降雨入渗下高填强夯矿渣边坡滑坡机理研究
1.

河南理工大学 土木工程学院 焦作 454000;

2.

义马煤业集团股份有限公司 义马 472300
详细信息
作者简介:

罗平平,岩土工程专业.Email:luopingping@hpu.edu.cn
LANDSLIDE MECHANISM OF DYNAMICALLY COMPACTED SLAG SLOPE UNDER RAINFALL INFILTRATION
1.

Henan Polytechnic University,Jiaozuo 454000;

2.

Yima Coal Industry Group LTD.,Yima 472300
摘要: 义马煤业集团股份有限公司所属综能公司在建场地中部有一20m高矿渣边坡,矿渣为三叠系砂岩、泥岩,堆积至今已有10~50a。该边坡整体属软质岩石,多全风化土状和强风化状,砂岩碎块手刻可碎,结构疏松、分选性差、粒间结合力弱、透水性强。虽经强夯处理,但在2010年雨季期间在边坡中下部仍出现多处滑塌。为研究该高填强夯矿渣边坡在降雨入渗下的变形特征和滑坡机理,借助于弹塑性力学有限元和非饱和渗流力学等理论,建立了高填矿渣边坡的位移场-非饱和渗流场耦合数值模型,详细分析了降雨入渗条件下边坡的位移场、渗流压力分布、体积含水量和安全系数等特点。研究结果表明:随着降雨的持续进行,高填强夯矿渣边坡安全系数大幅降低; 强夯后边坡渗透性降低,渗流正压集中于坡顶一定深度范围内,且随着降雨的持续进行,渗流正压逐渐增加至稳定,负压值基本保持不变,但负压区逐渐缩小,表明负压对强夯矿渣边坡的影响有限,重点是做好该类边坡坡顶一定深度范围内的排水措施,以消减渗流正压; 正压区体积含水量上升至饱和状态; 持续降雨条件下坡脚出现剪切破坏,导致边坡中下部出现滑塌。其研究成果对于矿山矸石山边坡、尾矿坝、高填碎石土路基等渣土混合边坡稳定性研究有重要借鉴意义。

Abstract: A 20m high slope lies in construction site of an energy company.The mine slag was stacked 10 to 50 years ago and wholly belongs to Triassic soft sandstone and mudstone.The slag shows weathered earthy and strong weathering state.The sandstone fragments can be promptly crushed by hand.The mine slag shows loose structure,poor sorting,weak adhesion and strong permeability.The slag composing the slope was treated with dynamic compaction.But,many positions of the slag slope still slid and collapsed during the rainy season in 2010.The landslide sites were located in the lower slope.This paper examines the landslide mechanism and deformation characteristics of the dynamically compacted slope highly filled with slag under rainfall infiltration.It uses elastic-plastic mechanics finite element method,unsaturated fluid mechanics and other theories.The corresponding numerical model for displacement-unsaturated seepage coupling is set up.Based on the numerical model,displacement field,seepage pressure distribution,volume water content and safety factor are studied in detailed.The numerical results indicate: (a)with continuous rainfall,the slope safety factor significantly reduces; (b)because of the lower permeability after dynamic compaction,seepage positive pressure focuses on the top of the slope within a certain depth and gradually increases and tends to stabilize under continuous rainfall.But the maximum negative seepage pressure value basically keeps stable and negative pressure zone shows diminishing.This shows negative pressure has a limited impact on slope filled with slag after dynamic compaction.Emphasis is to take good drainage measures within a certain depth range at the top of slope to reduce seepage positive pressure; (c)vol.water content gradually increases to saturated status; (d)shear failure occurs at the toe of slope under continuous rainfall,leading to collapse in the lower part of slope.The research results have an important reference value for studying on stability of slag-soil mixed slope,such as gangue hill,tailing dam,roadbed primed with gravel,et al.

[1] 国家统计局, 中国煤炭学会.2008~2010年中国煤矸石产业发展态势及投资分析报告 .北京, 2009. China National Bureau of Statistics,China Coal Society.2008 to 2010,China Coal Gangue Industry Development Trend and Investment Analysis Report.Beijing, 2009.[2] http: //media.chinasafety.gov.cn: 8090/iSystem/shigumain.jsp.[3] 董倩, 朱正伟,刘东燕.重庆韦家沟矸石山滑坡成因分析[J].水文地质工程地质, 2010, 37 (4): 97~102. Dong Qian,Zhu Zhengwei,Liu Dongyan.An analysis of the cause of the Weijiagou coal waste dump landslide in Chongqing.Hydrogeology & Engineering Geology, 2010, 37 (4): 97~102.[4] 董倩, 刘东燕,朱正伟,等.重庆万盛南桐矿区胡家沟矸石山滑坡灾害成因分析[J].煤炭学报, 2007, 32 (6): 586~591. Dong Qian,Liu Dongyan,Zhu Zhengwei,et al.Cause analysis of Hujiagou coal wastes landslide in Nantong mining district of Wansheng,Chongqing.Journal of China Coal Society, 2007, 32 (6): 586~591.[5] 尹小娟. 我国煤矸石治理及利用研究[J].煤炭经济研究, 2010, 30 (5): 19~22, 29. Yin Xiaojuan.Study on coal gangue treatment and utilization of China.Coal Economic Research, 2010, 30 (5): 19~22, 29.[6] 刘俊新, 刘育田,胡启军.非饱和地表径流-渗流和流固体耦合条件下降雨入渗对路堤边坡稳定性研究[J].岩土力学, 2010, 31 (3): 903~910. Liu Junxin,Liu Yutian,Hu Qijun.Stability of embankment slope subjected to rainfall infiltration considering both runoff-underground seepage and fluid-solid coupling.Rock and Soil Mechanics, 2010, 31 (3): 903~910.[7] 王环玲, 徐卫亚,童富国.泄洪雾雨区裂隙岩质边坡饱和-非饱和渗流场与应力场耦合分析[J].岩土力学, 2008, 29 (9): 2397~2403. Wang Huanling,Xu Weiya,Tong Fuguo.Coupled analysis of fracture rock mass slope saturated~unsaturated seepage field and stress field in flood discharge atomized rain area.Rock and Soil Mechanics, 2008, 29 (9): 2397~2403.[8] 谭文辉, 璩世杰,高丹青等.降雨入渗对边坡稳定性的影响分析[J].武汉理工大学学报, 2010, 32 (15): 39~43. Tan Wenhui,Qu Shijie,Gao Danqing,et al.Effects of rain infiltration on slope stability, 2010, 32 (15): 39~43.[9] 詹良通, 贾官伟,陈云敏等.考虑土体非饱和特性的无限长斜坡降雨入渗解析解[J].岩土工程学报, 2010, 32 (8): 1214~1220. ZhanG Liangtong,Jia Guanwei,Chen Yunmin,et al.Analytical solution for rainfall infiltration into infinite long slopes considering properties of unsaturated soil.Chinese Journal of Geotechnical Engineering, 2010, 32 (8): 1214~1220.[10] 李汝成, 王复明.降雨入渗对泥岩-土混填路堤稳定性的影响[J].岩石力学与工程学报, 2008, 27 (11): 2260~2266. Li Rucheng,Wang Fuming.Effect of rainfall infiltration on stability of mudstone-soil mixture embankment.Chinese Journal of Rock Mechanics and Engineering, 2008, 27 (11): 2260~2266.[11] 杨继红, 董金玉,陈亚鹏等.某水电站库区堆积体边坡的成因机制分析及稳定性评价[J].工程地质学报, 2008, 16 (3): 311~318. Yang Jihong,Dong Jinyu,Chen Yapeng,et al.Formation mechanism and stability assessment of deposit slope located in reservoir region.Journal of Engineering Geology, 2008, 16 (3): 311~318.[12] 周家文, 徐卫亚,孙怀昆.古水水电站工程区域堆积体边坡工程地质分析[J].工程地质学报, 2009, 17 (4): 489~495. Zhou Jiawen,Xu Weiya,Sun Huakun.Engineering geology analysis of colluvial slope at hydropower station project in Gushui.Journal of Engineering Geology, 2009, 17 (4): 489~495.[13] 赵建军, 巨能攀,涂国祥.松散堆积体工程边坡变形机理分析及支护对策研究[J].工程地质学报, 2008, 16 (5): 611~615. Zhao Jianjun,Ju Nengpan,Tu Guoxiang.Deformation mechanism and supporting measures of man-made slopes in loose deposits.Journal of Engineering Geology, 2008, 16 (5): 611~615.[14] Fredlund DG,Xing A,Huang Shangyan.Predicting the permeability function for unsaturated soils using the soil-water characteristic curve[J].Canadian Geotechnical Journal, 1994,(31): 533~546.[15] M Th Van Genuchten.A closed-form equation for the predicting the hydraulic conductivity of unsaturated soils [J].Soil Science,Society of American Journal, 1980,(44): 39~58.[16] Green RE,Corey JC.Calculation of hydraulic conductivity.A further evaluation of some predictive methods .Soil Science Society of American Proceedings , 1971, 35 : 3~8.[17] 薛强, 梁冰,马士进.边坡失稳系统的固流耦合模型[J].山东科技大学学报, 2001, 20 (2): 87~89. Xue Qiang,Liang Bing,Ma Shijin.Solid-fluid coupling model of the system of slope failure.Journal of Shangdong Inst.of Min.& Tech.,2001, 20 (2): 87~89.[18] Davies JP,Davies DK.Stress~dependent permeability: characterization and modeling .Proceedings of SPE Annual Technical Conference and Exhibition.Huston: , 1999, 224~235.[19] Fredlund DG,Rahard JO.Soil Mechanics For Unsaturated Soils .New York: John Wiley & Sons,INC.1993.[20] 孙冬梅, 冯平,张明进.考虑气相作用的降雨入渗对非饱和土坡稳定性的影响[J].天津大学学报, 2009, 42 (9): 777~783. Sun Dongmei,Feng Ping,Zhang Mingjin.Refined analysis of stability of unsaturated soil slope due to rainfall infiltration considering the effect of gas phase.Journal of Tianjin University, 2009, 42 (9): 777~783.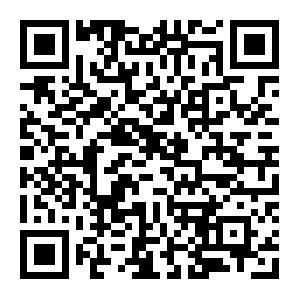 点击查看大图
计量
文章访问数:

4650

HTML全文浏览量:

170

PDF下载量:

927

被引次数:

0