土中水分的蒸发过程试验研究
详细信息
作者简介:

唐朝生,主要从事工程地质与环境岩土工程方面的教学和研究工作.Email: tangchaosheng@nju.edu.cn
EXPERIMENTAL INVESTIGATION ON EVAPORATION PROCESS OF WATER IN SOIL DURING DRYING
School of Earth Sciences and Engineering,Nanjing University,Nanjing 210093
摘要: 土中水分的蒸发是含水量动态减小的过程,伴随着土结构、应力和应变状态的演化,对土体的工程性质有重要影响,是一些工程问题的直接诱因。以初始饱和的黏土试样为研究对象,在控制环境温度(25~45℃)和试样初始厚度(5~11mm)条件下,开展了一系列室内干燥试验。通过监测试样在干燥过程中的失水量变化,获得了试样的蒸发曲线。结果表明,土中水分的蒸发过程基本上分3个阶段:常速率、减速率和残余阶段。通过分析各阶段中水分蒸发的内在机制和蒸发特征,发现常速率阶段主要发生蒸发初期,对应试样的含水量较高,且基本为饱和状态,剖面水分迁移以毛细水作用为主,蒸发速率大小主要受外部环境因素的控制; 蒸发面上的蒸汽压梯度减小、剖面水分的迁移速率降低、剖面吸力梯度降低、土中可供蒸发的总水量减小和孔隙气体增加等是导致土体水分蒸发过程从常速率阶段过渡到减速率阶段的主要原因; 减速率阶段剖面水分迁移受毛细水和蒸汽扩散作用的共同支配,且后者逐渐在蒸发过程中起主导作用,蒸发速率的大小主要取决于土质条件和孔隙结构特征。环境温度越高,试样的初始蒸发速率越大,结束干燥所需时间越短; 试样厚度变化对初始蒸发速率的影响不明显,但干燥时间随厚度的增加而增加。

Abstract: Evaporation of water saturated in soil is a time-dependent process of decreasing water content.It is always accompanied by the evolution of soil fabric,stress-strain state as well as soil engineering properties.It is also an initiator of many geotechnical engineering problems.In this investigation,desiccation tests under different temperatures(25~45℃)were carried on initially saturated clayey soil with various layer thicknesses(5~11mm).The water loss of the specimen during drying was monitored and the corresponding evaporation curve was obtained.The results show that the evaporation process of soil water occurs in three fairly distinct stages: constant rate stage,falling rate stage and residual stage.After analyzing the evaporation characteristics and the intrinsic mechanism involved in each stage,it is found that the constant rate stage generally occurs at the initial drying period,where the water content is relative high and the specimen is still saturate.During the constant rate stage,the profile moisture transfer is dominated by liquid flow and mainly controlled by capillary force,and the evaporation rate significantly depends on environmental factors or limited by the amount of energy available to vaporize soil moisture in the upper layer of the soil.The decrease of vapor pressure gradient on the evaporation surface,transfer velocity of profile moisture,profile suction gradient,availability of water amount and the increase of pore air are the primary factors that result in the evaporation transition from constant rate stage to falling rate stage.During the falling rate stage,the profile moisture moves in both liquid and vapor forms and the later one gradually dominates the evaporation process,the evaporation rate is mainly limited by the soil conditions and pore structure.In addition,it is also found that higher temperature corresponds to higher initial evaporation rate and shorter drying period,while the initial evaporation rate is less sensitive to specimen thickness changes; thicker specimen needs longer drying period.

[1] Sattler P,Fredlund D G.Use of thermal conductivity sensors to measure matric suction in the laboratory[J].Canadian Geotechnical Journal, 1989, 26 : 491~498.[2] Silvestri V,Soulie M,Lafleur J,Sarkis G,Bekkouche N.Foundation problems in Champlain clays during droughts.1: Rainfall deficits in Montréal(1930~1988)[J].Canadian Geotechnical Journal, 1990, 7 : 285~293.[3] Lloyd-Hughes B.The long-range predictability of European drought .Thesis of University of London, 2002.[4] Nelson J D,Miller D J.Expansive Soils: Problems and Practice in Foundation and Pavement Engineering[M].New York: John Wiley, 1992.[5] Bahar R,Kenai S.Analysis of some problems of foundations and retaining walls in clay soils .In Proceeding of International Symposium on Drought and Constructions,Paris,Sep.1-3, 2008, 413~418.[6] 姚海林, 郑少河,陈守义.考虑裂隙及雨水入渗影响的膨胀土边坡稳定性分析[J].岩土工程学报, 2001, 23 (5): 606~609. Yao Hailin,Zheng Shaohe,Chen Shouyi.Analysis on the slope stability of expansive soils considering cracks and infiltration of rain.Chinese Journal of Geotechnical Engineering, 2001, 23 (5): 606~609.[7] 孔令伟, 陈建斌,郭爱国,等.大气作用下膨胀土边坡的现场响应试验研究[J].岩土工程学报, 2007, 29 (7): 1065~1073. Kong Lingwei,Chen Jianbin,Guo Aiguo,et al. Field response tests on expansive soil slopes under atmosphere.Chinese Journal of Geotechnical Engineering, 2007, 29 (7): 1065~1073.[8] Wilson GW,Fredlund DG,Barbour SL.The effect of soil suction on evaporative fluxes from soil surface[J].Canadian Geotechnical Journal, 1997, 34 : 145~155.[9] Yang M,Yanful EK.Water balance during evaporation and drainage in cover soils under different water table conditions[J].Advances in Environmental Research, 2002, 6 : 505~521.[10] Yanful EK,Mousave SM.Estimating falling rate evaporation from finite soil columns[J].The Science of the Total Environment, 2003, 313 : 141~152.[11] Phifer M,Boles D,Drumm E,Wilson GV.Comparative response of two barrier soils to post compaction water content variations[J].ASCE GSP, 1995, 46 : 591~608.[12] Tay YY,Stewart DI,Cousens TW.Shrinkage and desiccation cracking in bentonite-sand landfill liners[J].Engineering Geology, 2001, 60 : 263~274.[13] Jones FE.Evaporation of Water,with Emphasis on Applications and Measurements[M].Lewis Publishers,Chelsea,MI, 1991.[14] Zayani K,Bousnina H,Mhiri A,Hartmann R,Cherif H.Evaporation in layered soils under different rates of clay amendment[J].Agricultural Water Management, 1996, 30 : 143~154.[15] Snyder RL,Bali K,Ventura F,Gomez-Macpherson H.Estimating evaporation from bare or near bare soil[J].Journal of Irrigation and Drainage Engineering, 2000, 126 (6): 399~403.[16] Ventura F,Snyder RL,bali KM.Estimating evaporation from bare soil using soil moisture data[J].Journal of Irrigation and Drainage Engineering, 2006, 132 (2): 153~158.[17] Gill BS,Jalota SK.Evaporation from soil in relation to residue rate,mixing depth,soil texture and evaporativity[J].Soil Technology, 1996, 8 : 293~301.[18] Diaz F,Jimenez CC,Tejedor M.Influence of the thickness and grain size of tephra mulch on soil water evaporation[J].Agricultural Water Management, 2005, 74 : 47~55.[19] Yuan C,Lei T,Mao L,Liu H,Wu Y.Soil surface evaporation processes under mulches of different sized gravel[J].Catena, 2009, 78 : 117~121.[20] Hillel D.Introduction to Soil Physical[M].New York: Academic Press, 1982.[21] Ritchie JT.Model for predicting evaporation from a crop with incomplete cover[J].Water Resource and Research, 1972, 8 (5): 1204~1213.[22] Delage P,Sultan N,Cui Y J.On the thermal consolidation of Boom clay[J].Canadian Geotechnical Journal, 2000, 37, 343~354.[23] Romero E,Gens A,Lloret A.Temperature effects on the hydraulic behaviour of an unsaturated clay[J].Geotechnical and Geological Engineering, 2001, 19 : 311~332.[24] Imbert C,OlchitzkY E,Lassabatère T,Dangla P,Courtois A[J].Evaluation of a thermal criterion for an engineered barrier system.Engineering Geology, 2005, 81 : 269~283.[25] Tang AM,Cui YJ.Controlling suction by the vapour equilibrium technique at different temperatures and its application in determining the water retention properties of MX80 clay[J].Canadian Geotechnical Journal, 2005, 42 : 1~10.[26] Salager S,Ei Youssoufi MS,Saix C.Influence of temperature on the water retention curve of soils: Modelling and experiments[J].Experimental Unsaturated Soil Mechanics, 2007, 112 : 251~258.[27] Morin R,Silva AJ.The effects of high pressure and high temperature on some physical properties of ocean sediments[J].Journal of Geophysical Research(B), 1984, 89 : 511~526.[28] Derjaguin BV,Kasasev VV,Khromova EN.Thermal expansion of water in fine pores[J].Journal of Colloid and Interface Science, 1986, 106 : 586~587.[29] Nahlawi H,Kodikara JH.Laboratory experiments on desiccation cracking of thin soil layers[J].Geotechnical and Geological Engineering, 2006, 24 : 1641~1664.[30] Rodríguez R,Sanchez M,Ldesma A,Lioret A.Experimental and numerical analysis of desiccation of a mining waste[J].Canadian Geotechnical Journal, 2007, 44 : 644~658.[31] Gilliland E R.Fundamental of drying and air conditioning[J].Ind.Eng.Chem.,1936, 30 : 506~514.[32] Fisher RA.Some factors affecting the evaporation of water from soil[J].Journal of Agricultural Science, 13 : 121~143.[33] Kayyal MK.Effect of the moisture evaporative stages on the development of shrinkage cracks in soil .In Proceedings of First International Conference on Unsaturated Soils, 1995,373~379.[34] Oliver TR,Newitt DM.The measurement of suction potentials and moisture distribution in drying granular soils[J].Trans.Inst.Chem.Eng.,1949, 27 : 9~18.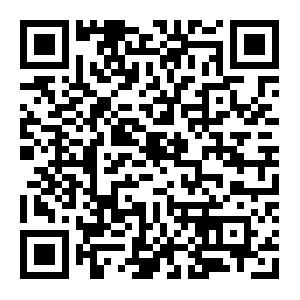 点击查看大图
计量
文章访问数:

4158

HTML全文浏览量:

271

PDF下载量:

977

被引次数:

0