PREDICTION OF LANDSLIDE TRAVEL DISTANCE WITH 2-D NEWTON FLUID DYNAMICS
1.

China Shipbuilding Industry Institute of the Engineering Investigation & Design Co. Ltd. , Shanghai 200063;

2.

Department of Geological Engineering,Chang'an University, Xi'an 710054
摘要: 本文基于Kyoji Sassa滑坡运动模型的假设,即运动的滑坡满足牛顿流体运动方程,滑体内只存在侧压力,滑坡体积保持不变,能量损失只产生于滑面处的滑动摩擦,推导了二维滑坡运动模拟微分公式。将微分公式转化为差分公式,用Visual Basic语言编写出二维滑坡运动模拟程序。以陕西省延安市延炼原油山黄土滑坡为例,根据滑前地形,通过现场钻探揭示滑面,选择滑带土残剪试验测得的残余摩擦角作为视摩擦角,进行滑动模拟,结果与实际滑坡接近。最后以此滑动模型预测该滑坡南侧不稳定斜坡滑动的距离,对边坡滑动破坏后的危害范围做出预测。本文为滑坡滑距预测提供了一种简单、适用的方法。

Abstract: This paper assumes the following four conditions. The movement of the landslide mass meets the requirements of Newton fluid dynamics equation. There is only lateral pressure inside the moving mass. The volume of the mass does not change. And all energy loss during motion is caused by friction in the motive model proposed by Sassa Kyoji. It derives the two dimensional movement formulas on the basis of the four assumptions. Meanwhile, the simulation program is compiled for the formulas. A case study is carried out. It is about Yanlian Yuanyoushan loess slow transitional landslide in Yanan City, Shaanxi Province. The geological model is set up by recoverying the topography before sliding and seeking out the slip surface by in-suit drilling. In the two-dimensional motive simulation, different residual friction angles are adopted as the sliding frictional angle. The results show that the run-out distance and the accumulation form are both very close to the in-situ measured results. Finally, the possible run-out distance of the critical slope on the left side of Yanlian yuanyoushan landslide is predicted with this movement model. And the potential hazards are also assessed. The result presented in this paper can provide a simple and applicable method of prediction for the sliding distance of landslides.

[1] Scheideger AE.On the prediction of the research and velocity of catastrophic landslide.Rock Mechanics, 1973, 5 (4): 231~236.
[2] 胁森·宽. 王念秦(译).滑坡滑距的地貌预测[J].铁路地质与路基, 1989,(3): 42~47.
Xieson Kuan.Geomorphologic prediction of landslide movement distance.Translated by Wang Nianqin.Railway Geology and Subgrade, 1989,(3): 42~47.
[3] Hungr O.A model for the runout analysis of rapid flow slides,debris flows, and avalanches.Canadian Geotechenical Journal, 1995, 32 : 610~625.
[4] 艾南山, 王新明.洒勒山滑坡速度的估算[J].水土保持通报, 1983,3 : 72~74.
Ai Nanshan,Wang Xinming.An estimate of velocity of the landslide at sale mountain.Bulletin of Soil and Water Conservation, 1983,3 : 72~74.
[5] 王思敬, 王效宁.大型高速滑坡的能量分析及其灾害预测 .1987年全国滑坡学术讨论会滑坡论文选集 .成都: 四川科学技术出版社, 1989, 117~124.
Wang Sijing,Wang Xiaoning.Energy analysis and hazard prediction of the huge high-velocity landslide.In: Supplement of the 1987 National Landslide Symposium.Chendu: Sichuan Science and Technology Press, 1989, 117~124.
[6] 方玉树. 大型高速滑坡运程预测的研究 .自然边坡稳定性分析暨华蓥山边坡变形研讨会论文集 .北京: 地质出版社, 1993, 92~102.
Fang Yushu.Research on the movement distance of the huge high velocity landslide.In: Supplement of the Symposium on the Natural Slope Stability Analysis and the Huayingshan Slope Deformation.Beijing: Geological Publishing House, 1993, 92~102.
[7] 王家鼎, 黄海国,阮爱国.滑坡体滑动轨迹的研究[J].中国地质灾害与防治学报, 1991, 2 (2): 1~10.
Wang Jiading,Huang Haiguo,Ruan Aiguo.The study on sliding locus for landslide mass.The Chinese Journal of Geologica Hazard and Control, 1991, 2 (2): 1~10.
[8] 李保雄, 王得楷.黄土滑坡空间预报的一种新理论[J].甘肃科学学报, 1998, 10 (3): 57~58.
Li Baoxiong,Wang Dekai.A new theory of space forecast for loess landslide.Journal of Gansu Sciences, 1998, 10 (3): 57~58.
[9] 董书宁, 李保雄.黄土滑坡的空间预报[J].煤田地质与勘探, 2000, 28 (6): 46~47.
Dong Shuning,Li Baoxiong.The space prediction of loess landslip.Coal Geology & Exploration, 2000, 28 (6): 46~47.
[10] 王念秦, 张倬元,王家鼎.一种典型黄土滑坡的滑距预测方法[J].西北大学学报(自然科学), 2003, 33 (1): 111~113.
Wang Nianqin,Zhang Zhuoyuan,Wang Jiading.A forecasting method of sliding distance on typical loess landslides.Journal of Northwest University(Natural Science edition), 2003, 33 (1): 111~113.
[11] 王念秦, 张倬元.黄土滑坡灾害研究[M].兰州:兰州大学出版社, 2005.
Wang Nianqin,Zhang Zhuoyuan.The Loess Landslide Disasters Research.Lanzhou,Lanzhou University Press, 2005.
[12] 李同录, 龙建辉,李新生.黄土滑坡发育类型及其空间预测方法[J].工程地质学报, 2007, 15 (4): 500~505.
Li Tonglu,Long Jianhui,Li Xinsheng.Types of loess landslides and methods for their movement forecast.Journal of Engineering Geology, 2007, 15 (4): 500~505.
[13] Sassa K.The geotechnical classification of landslides.In:Proceeding of the 4th International Conference and Field Workshop on Landslides,Toronto, 1985, 31~40.
[14] Sassa K.Geotechnical model for the motion of landslides.In: AA Balkema(ed.)Proceedings of the 5th International Symposium on Landslide,Rotterdam, 1988, 37~55.
[15] Sassa K.Development of ring-shear apparatus to simulate earthquake-induced landslides.Grant-in-Aid for Scientific Research,Japanese Ministry of Education,Culture,Sports,Science and Technology, 1994, 106(Project No.03556021,Representative: Kyoji Sassa).
[16] Sassa K.International Symposium on Landslide Hazard Assement.Japan: 2000.
[17] Wang Fawu,Sassa K.Landslide simulation by a geotechnical model combined with a model for apparent friction change. Physics and Chemistry of the Earth, 2010, 35 : 149~161.
[18] 刘高, 邓建丽,梁昌玉.有限体积法在滑坡滑动过程模拟中的应用[J].地球科学进展, 2007, 22 (11): 1129~1133.
Liu Gao,Deng Jianli,Liang Changyu.The application of finite volume method to modeling landslide motion.Advances in Earth Science, 2007, 22 (11): 1129~1133.
[19] 刘尚君. 延炼山上原油山滑坡治理工程勘察报告 .西安:信息产业部电子综合勘察研究院, 2011.
Liu Shangjun.Investigation Report for Controlling Yuanyoushan Landslide on Yanlian Mountain.Xi'an: Electronic Information Industry Institute of Comprehensive Survey, 2011.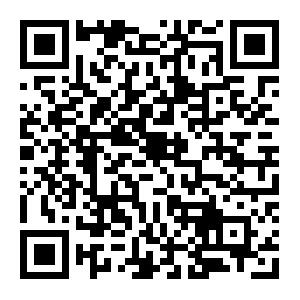 点击查看大图
计量
文章访问数:

3681

HTML全文浏览量:

150

PDF下载量:

1056

被引次数:

0