滑坡崩塌涌浪计算方法研究
1.

中国地质大学武汉 武汉 430074;

2.

武汉地质调查中心 武汉 430223;

3.

中国地质环境监测院 北京 100081;

4.

西南电力设计院 成都 610021
详细信息
作者简介:

黄波林,主要从事地质灾害及涌浪灾害研究.Email: hbolinjlcd@yahoo.com.cn
COMPUTING SYSTEM FOR IMPULSE WAVE IN RESERVOIR GENERATED BY LANDSLIDE ROCKFALL
1.

China University of Geosciences, Wuhan 430074;

2.

Wuhan Centre of China Geological Survey, Wuhan 430223;

3.

China Institute for Geo-Environment Monitoring, Beijing 100081;

4.

Southwest Electric Power Design Institute, Chengdu 610021
摘要: 基于地质灾害涌浪计算公式和局部水头损失理论,建立了地质灾害涌浪公式计算体系。该算法充分考虑了不同滑坡崩塌造成的涌浪效应、不同区域涌浪衰减的差异性和自然河道的沿程水头损失与局部水头损失问题; 大量采用地形参数进行计算,客观性强。以龚家方崩滑体产生涌浪为例进行了计算,其计算结果与实际调查值相关性非常高。结果显示:龚家方崩滑体产生最大涌浪高度为33.45m,急剧衰减区内平均100m下降4m、平缓衰减区内平均100m下降0.11m和在峡谷区向宽谷区传播时有扩大衰减效应的规律。

Abstract: This paper presents an impulsive wave formula calculating system. It is based on geohazard impulsive wave formula and local head loss theory. . It takes into account on varied impulsive effect generated by varied landslides, decaying difference on varied region, frictional head loss and local head loss. It adopts many topography parameters. So its result is strongly objective. This paper takes impulsive wave generated by Gongjiafang for example and analyzes the impulsive wave. The results are close to the results of field investigation. The biggest impulsive wave height is 33.15 m. It is concluded that in the rapidly decaying area, the impulse wave has an average decrease of 4 m in wave amplitude within the distance of 100 m. While in the mildly decaying area, that figure is change to 0.11 m. Also it is found that there is an amplified decaying effect when the wave propagates from gorge to strath.

[1] Fritz HM,Hager WH and Minor HE.Near field characteristics of landslide generated impulse waves. ASCE J.Waterway, Port, Coastal and Ocean Eng. ,2004, 130 : 287~302.[2] 王育林, 陈凤云,齐华林,李一兵.危岩体崩滑对航道影响及滑坡涌浪特性研究[J].中国地质灾害与防治学报, 1994,(3): 95~100.Wang Yulin, Chen Fengyun, Qi Hualin, Li Yibing. The effect of rockfall and landslide on channel and the study on the characteristics of surge generated by landslide. The Chinese Journal of Geological Hazard and Control, 1994,(3): 95~100.[3] 汪洋, 殷坤龙.水库库岸滑坡涌浪的传播与爬高研究[J].岩土力学, 2008, 29 (4): 1031~1035.Wang Yang, Yin Kunlong. Research on propagation and climb height of surge triggered by landslide in reservoir. Rock and Soil Mechanics, 2008, 29 (4): 1031~1035.[4] 殷坤龙, 杜娟,汪洋.清江水布垭库区大堰塘滑坡涌浪分析[J].岩土力学, 2008, 29 (12): 3266~3271.Yin Kunlong, Du Juan, Wang Yang. Analysis of surge triggered by Dayantang landslide in Shuibuya reservoir of Qingjiang river. Rock and Soil Mechanics, 2008, 29 (12): 3266~3271.[5] 代云霞, 殷坤龙,汪洋.滑坡速度计算及涌浪预测方法探讨[J].岩土力学, 2008, 29 (S1): 407~411.Dai Yunxia, Yin Kunlong, Wang Yang. Discussion on method of landslide velocity calculation and surge prediction. Rock and Soil Mechanics, 2008, 29 (S1): 407~411.[6] 杜娟, 汪洋,彭光泽,殷坤龙.三峡库区大石板滑坡涌浪预测[J].安全与环境工程, 2007, 14 (3): 92~95.Du Juan, Wang Yang, Peng Guangze, Yin Kunlong. Surge prediction of dashiban landslide in three gorges reservoir. Safety and Environmental Engineering, 2007, 14 (3): 92~95.[7] 汪洋, 殷坤龙.水库库岸滑坡的运动过程分析及初始涌浪计算[J].地球科学-中国地质大学学报, 2003, 28 (5): 579~582.Wang Yang, Yin Kunlong. Analysis of movement process of landslide in reservoir and calculation of its initial surge height. Earth Science—Journal of China University of Geosciences, 2003, 28 (5): 579~582.[8] 王家成, 王乐华,陈星.基于潘家铮滑速和涌浪算法的楞古水电站滑坡涌浪计算[J].水电能源科学, 2010,(9): 95~98.Wang Jiacheng, Wang Lehua, Chen Xing. Calculation of lenggu hydroelectric station landslide surge height based on pan jiazheng calculation method of speed and surge. Water Resources and Power, 2010,(9): 95~98.[9] 王家成, 陈星.基于潘家铮滑速和涌浪算法的某滑坡涌浪灾害研究[J].灾害与防治工程, 2010,(1): 16~22.Wang Jiacheng, Chen Xing. Study of a landslide surge disaster based on Pan Jiazheng calculation method of sliding velocity and surge. Hazard and Prevent Project, 2010,(1): 16~22.[10] 任兴伟, 唐益群,代云霞,方瑜.滑坡初始涌浪高度计算方法的改进及其应用[J].水利学报, 2009,(9): 1116~1120.Ren Xingwei, Tang Yiqun, Dai Yunxia, Fang Yu. Improved method for calculating landslide initial surge heigh. Shui Li Xue Bao, 2009,(9): 1116~1120.[11] 汪洋, 殷坤龙.水库库岸滑坡初始涌浪叠加的摄动方法[J].岩石力学与工程学报, 2004, 23 (5): 717~720.Wang Yang, Yin Kunlong. Perturbation method of superposing initial surge height of landslide along reservoir shoreline. Chinese Journal of Rock Mechanics and Engineering, 2004, 23 (5): 717~720.[12] Ataie-Ashtiani B,Malek-Mohammadi S.Near field amplitude of sub-aerial landslide generated waves in dam reservoirs[J]. Dam Eng. ,2007,XVII(4): 197~222.[13] Ataie-Ashtiani B,Nik-Khah A.Impulsive waves caused by subaeria landslides[J]. Environ. Fluid Mech. ,2008, 8 : 263~280.[14] Valentin Heller,Will H Hager and Hans-Erwin. Minor Landslide Generated Impulse Waves in Reservoirs. ETH,Zürich, 2009.[15] Valentin Heller.Landslide Generated Impulse Waves . Prediction of Near Field Characteristics. ETH Zurich , 2007.[16] Muller D,Schurter M.Impulse waves generated by an artificially induced rockfall in a Swiss lake . In; Proc.25# IAHR Congress Tokyo. IAHR,Madrid , 1993.[17] Monaghan J,Kos A.Scott Russell's wave generator[J]. Physics of Fluids, 2000, 12 : 622~630.[18] Zweifel A,Zuccala D,Gatti D.Comparison between computed and experimentally generated impulse waves[J]. Journal of Hydraulic Engineering, 2007, 133 (2): 208~216.[19] Huber A,Hager WH.Forecasting impulse waves in reservoirs . In: Dixneuvième Congress des Grands Barrages C,Florence, Italy, Commission International des Grands Barrages, Paris , 1997, 31 : 993~1005.[20] 郑文康, 刘翰湘.水力学[M].北京:中国水利水电出版社, 1999年.Zheng Wenkang, Liu Hanxiang. Hydraulics. Beijing: China Water Power Press, 1999.[21] Huang Bolin, Chen Lide, Peng Xuanming, Liu Guangning, Chen Xiaoting, Dong Haogang, Lei Tianci. Assessment of the risk of rockfalls in Wu Gorge, Three Gorges, China[J]. Landslides, 2010, 7 (1): 1~11.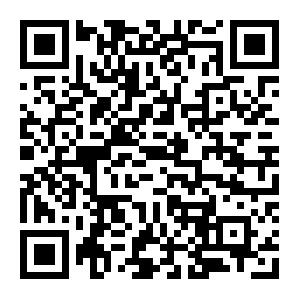 点击查看大图
计量
文章访问数:

9049

HTML全文浏览量:

5077

PDF下载量:

1175

被引次数:

0