地下水封油库场区膨胀性蚀变岩的工程地质分析
1.

华北水利水电学院资源与环境学院 郑州 450011;

2.

中国科学院地质与地球物理研究所 北京 100029
详细信息
作者简介:

袁广祥,主要从事工程地质与地质灾害的研究与教学工作.Email: yuanguangxiang@ncwu.edu.cn
ENGINEERING GEOLOGICAL ANALYSIS OF ALTERED ROCKS WITH EXPANSIBILITY IN UNLINED CAVERNS FOR UNDERGROUND OIL STORAGE
1.

North China University of Water Resources and Electric Power,Zhengzhou 450011;

2.

Institute of Geology and Geophysics,CAS,Beijing 100029
摘要: 地下水封油库作为国家的石油战略储备库,对库址区水文地质工程地质条件要求较高。然而,在实际的场区中,总是存在着各种不良地质体,直接影响着库址区的水文地质工程地质条件。本文以锦州地下水封油库为例,对地下水封油库场区膨胀性蚀变岩进行工程地质分析。场区的蚀变岩属中基性岩脉侵入的热液蚀变型,具有弱膨胀性。通过崩解试验,发现该蚀变岩具有一定的崩解性。通过岩矿薄片鉴定和X射线衍射分析,发现黏土矿物为蒙脱石。根据膨胀性蚀变岩的性质,地下油库在膨胀性蚀变岩段施工时应采取相应的治理措施。

Abstract: As petroleum strategic storages,unlined caverns for storage of oil need suitable hydrogeologic and engineering geological conditions.However,there are many bad geological bodies in the storage regions. They directly influence the hydrogeologic and engineering geological conditions in storage regions.In the paper,Jinzhou underground oil storages is considered as an example to analyze the altered rocks with expansibility in underground oil storages.There are many altered rocks in the region,and they belong to hydrothermal alteration by intrusion of basic dykes.The altered rocks have weak expansibility.It is found by disintegration test that the altered rocks can disintegrate.Through identification of minerals and rocks and X-ray diffraction analysis,it is found that clay mineral of the altered rocks is smectite.According to properties of the altered rocks with expansibility,the paper present control measures in the altered rock section during the construction of underground caverns for storage of oil.

[1] 袁广祥, 尚彦军,史永跃,郭书太.与地下石油储备库有关工程地质问题研究现状和对策
[J].工程地质学报, 2006, 14 (6): 792~799.
Yuan Guangxiang,Shang Yanjun,Shi Yongyue,Guo Shutai.Engineering geological problems and measurements for underground storage of oil and gas in rock caverns.Journal of Engineering Geology, 2006, 14 (6): 792~799.

[2] Broch E.Use of the underground in Norway .In: Nilsen,B.and Olsen,J.Proceedings of the International Conference of Storage of Gas in Rock Caverns ,Trondheim, 1989, 3~13.

[3] 李建中. 我国建设盐穴地下储库工程的可行性
[J].岩石力学与工程学报, 2002, 2l (增): 2254~2256.
Li Jianzhong.Feasibility of underground salt cavern storage.Chinese Journal of Rock Mechanics and Engineering, 2002, 21 (S1): 2254~2256.

[4] 杨森, 于连兴,杜胜伟.地下洞库作为国家原油储备库的可行性分析
[J].油气储运, 2004, 23 (7): 22~24.
Yang Sen,Yu Lianxing,Du Shengwei.Feasibility of underground caverns as crude oil storages.Oil & Gas Storage and Transportation, 2004, 23 (7): 22~24.

[5] Bengt Sisteen.Underground oil storage in Sweden
[J]. Endeavour, 1979, 3 (4): 158~162.

[6] Asociacion Espanola de Tuneles Y Obras Subterraneas(AETOS).Underground works and the environment
[J]. Tunnelling and Underground Space Technology, 1996, 11 (2): 197~204.

[7] 中国科学技术情报研究所编. 出国参观考察报告: 编号(79)004: 西德、法国地下石油库建设技术
[M].北京: 科学技术文献出版社, 1979.
Institute of Scientific & Technical Information of China.Report on Visit and Inspect Abroad(79)004: Construction Technique of Underground Oil Storages in West Germany and France.Beijing: Scientific and Technical Documents Publishing House, 1979.

[8] Ake Tauson,Han Rockstrom and Lennart Johansson.The building proprietors experience in designing and construction of rock store plants for petroleum products.Storage in excavated rock caverns: Rockstore 77: Proceedings of the First International Symposium,Stockholm, 1977, 43~48.

[9] 21世纪中国石油发展战略——中国石油论坛报告
[M].北京:石油工业出版社, 2000.
Development Strategy of Chinese Petroleum in the 21th Century——Report on Chinese Petroleum Porum.Petrolic Industry Press, 2000.

[10] Toshiaki Makita,Yoshiharu Miyanaga,Keiji Iguchi and Teruyoshi Hatano.Underground oil storage facilities in Japan,Engineering Geology.1993, 35 (3~4): 191~198.

[11] 张金富. 膨胀性软质围岩隧道的施工处理与定量性判别指标的初步探讨
[J].工程勘察, 1987,(2): 21~27.
Zhang Jinfu.Tunnel construction under swelling wall rock and preliminary study of its quantitative indicators of discrimination.Engineering Investigation, 1987,(2): 21~27.

[12] H.Grob.Swelling and heave in Swiss tunnels
[J]. Bulletin of Engineering Geology and the Environment, 1975, 14 (1): 55~60.

[13] 李朝晖, 李永丰. 膨胀性围岩隧道工程病害述评
[J].西部探矿工程, 2002,(5): 83~84.
Li Chaohui,Li Yongfeng.Assessment of defects in a tunnel embedded with swelling surrounding rocks.West-China Exploration Engineering, 2002,(5): 83~84.

[14] R.Selmer-Olsen.Tunnel collapses in swelling clay zone
[J]. Tunnel and Tunnelling, 1989,(11): 49~51.

[15] 刘冀山. 引黄入晋工程中的膨胀岩及其工程设防
[J].工程地质学报, 1996, 4 (2): 57~62.
Liu Jishan.The dilative rock and its prevention of the diversion tunnel for directing the Huanghe River in to Shanxi province.Journal of Engineering Geology, 1996, 4 (2): 57~62.

[16] 张颖军, 王小军.云台山隧道膨胀岩的膨胀特性
[J].中国铁道科学, 1994,(2): 96~106.
Zhang Yinjun,Wang Xiaojun.Expansive properties of the rock strata in yun taishan tunnel.China Railway Science, 1994,(2): 96~106.

[17] 王小军. 膨胀岩的判别与分类和隧道工程
[J].水文地质工程地质, 1995, 22 (2): 44~48.
Wang Xiaojun.The discrimination and classification of swelling rocks in tunnel engineering.Hydrogeology and Engineering Geology, 1995, 22 (2): 44~48.

[18] 范大林. 膨胀岩侧限膨胀本构关系试验研究及其在红山窑工程中的应用 .南京:河海大学, 2004.
Fan Dalin.Study on Confined Swelling Constitutive Relationship for Swelling Rocks and Its Application on Hongshangyao.Nanjing: Hehai University, 2004.

[19] S.L.Huang,N.B.Aughenbaugh,J.O.Rockway.Characterization of swelling potential of shale strata .Proc.of the 27th U.S.Symposium on Rock Mechanics,Alabama , 1986.

[20] DE Jones and WG Holtz.,Expansive soils—the hidden disaster
[J].Civil Engineering, 1973, 43 : 49~51.

[21] 曲永新. 对中国东部膨胀岩的研究
[J].软岩工程, 1991,(1, 2合刊): 45~54.
Qu Yongxin.Research on the swelling soft rock in the East China.Soft Engineering, 1991,(1-2): 45~54.

[22] 曲永新, 吴芝兰,徐晓岚.武钢大冶铁矿东露天采场蒙脱石化中小型火成岩体蚀变岩(带)的工程地质研究.工程地质力学进展.北京:地震出版社, 1994, 77~85.
Qu Yongxin,Wu Zhilan,Xu Xiaolan.Engineering geological study on small altered igneous rocks in open pit quarry,Daye iron mine.Progress of Engineering Geology Mechanics,Beijing: Seismological Press, 1994.

[23] 冯玉勇, 张永双,曲永新,黄常波.南昆铁路百色盆地膨胀土路堤病害机理研究
[J].岩土工程学报, 2001, 23 (4): 463~467.
Feng Yuyong,Zhang Yongshuang,Qu Yongxin,Huang Changbo.Mechanism of embankment defects caused by expansive soils in Baise Basin,Nankun railway.Chinese Journal of Geotechnical Engineering, 2001, 23 (4): 463~467.

[24] 舒礼智, 曾凡珍,李承通,李冬平.凤凰山铜矿区域性膨胀岩的地压控制
[J].有色金属, 1995,(4): 23~26.
Shu Lizhi,Zeng Fanzhen,Li Chengtong,Li Dongping.Pressure control of regional swelling rock in Fenghuangshan copper mine.Nonferrous Metals, 1995,(4): 23~26.

[25] 张永双, 曲永新,刘景儒,郭长宝.滇藏铁路滇西北段蒙脱石化蚀变岩的工程地质研究
[J].岩土工程学报, 2007, 29 (4): 531~536.
Zhang Yongshuang,Qu Yongxin,Liu Jingru,Guo Changbao.Engineering geological research on altered rocks in the area of Nw Yunnan along Yunnan-Tibet railway line.Chinese Journal of Geotechnical Engineering, 2007, 29 (4): 531~536.

[26] 曲永新. 中国膨胀性岩、土一体化工程地质分类的理论与实践 .中国工程地质50年 .北京:地震出版社, 2000.140~164.
Qu Yongxin.Theory and practice of engineering geology classification on swelling rocks and soils in China.In: Fifty years of Engineering Geology in China,Beijing: Seismological Press, 2000, 140~164.

[27] 曲永新, 许兵,时梦熊.地下工程建设中潜在膨胀岩体的工程地质问题 .岩体工程地质力学问题(五) .北京:科学出版社, 1984, 89~100.
Qu Yongxin,Xu Bing,Shi Mengxiong.Engineering geological problems of potential swelling rocks under construction of underground engineering.In: Engineering Geomechanics of Rock Mass( 5)Beijing: Science Press, 1984, 89~100.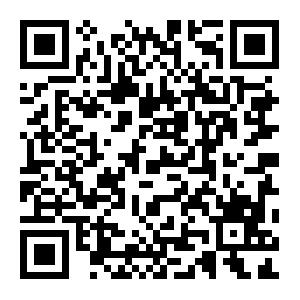 点击查看大图
计量
文章访问数:

4391

HTML全文浏览量:

212

PDF下载量:

1516

被引次数:

0