软弱夹层特性对地震波强度影响的模拟研究
1.

成都理工大学地质灾害防治国家专业实验室,成都610059;

2.

新西兰皇家地质与核科学研究所,惠灵顿新西兰
详细信息
作者简介:

黄润秋(1963-),男,博士,教授,工程地质专业.Email:hrq@cdut.edu.cn
MODELLING OF THE EFFECTS OF PROPERTIES OF A BURIED WEAK LAYER ON SEISMIC WAVES
1.

National Laboratory of Geological Hazard Mitigation, Chengdu University of Technology, Chengdu 610059;

2.

The Institute of Geological and Nuclear Sciences, New Zealand
摘要: 模拟了隐伏软弱夹层的弹塑性参数对其地震波放大效应的影响,发现当软弱层波速不大于上下围岩的 30 %时,就会在特定的频率上产生相当显著的地震动放大作用。研究结果表明,夹层放大作用的强度主要与其波速有关,而与密度及品质因素关系不大。研究还发现,这种放大作用的强度受软弱层波速与厚度之间的某种关系制约。这种关系的规律尚待通过进一步的理论分析或大量模拟研究去揭示。

Abstract: The effects of the elastic-plastic parameters of a buried weak layer on seismic ground motion amplification are modelled. It is found that significant amplification would occur at certain frequencies when the shear wave velocity in the weak layer is no higher than 30% of that in surrounding layers. It is found that shear wave velocity mainly affects the amplification strength of the buried weak layer, while other elastic parameters, such as density and quality factor, have no significant effects on it. It is also found that the strength is controlled by a certain relationship between the shear wave velocity and the thickness of the weak layer. Further analytical study is yet required to reveal the relationship.

[1] Borcherdt,R.D.Ef fects of local geology on ground mot ion nearSan Francisco Bay
[J].Bulletin of t he Seismological S ociety of A merica,1970,V ol.60,29~61.

[2] Seed H.B.,M.P.Romo,J.Sun,A.Jaime and J.Lysmer.R elat ionships betw een soil condit ions and eart hquake ground mo t ions in M exico Cit y in t he eart hquake of Sept.19,1985,Rept
[J].U CB EERC87-15,Eart hquake Engineering Cent er,U niversity of California,Berkeley,California,1987.

[3] Taber,J.J.and E.G.C.Smit h.Frequency dependent ampli f icat ion of w eek ground mot ions in Porirua and Lower Hutt,N ew Zealan d
[J].Bullet in of the N ew Zealand N at ional Societ y for Earthquake Engineering,1992,25(4):303~327.

[4] Y u,Jiashun and A.J.Hain es.Observat ion and synthesis of seis mic w avef ields in basin st ructures--Analysis of seismic w ave ampl if icat ion at A lfredt on Basin,N ew Zealand
[R],A report to t he Eart hquake Commission of N ew Zealand,1994.

[5] Y u,Jiashun and A.J.Haines.T he choice of reference sit es for seismic ground amplificat ion analyses:case st udy at Parkw ay,N ew Zealand
[J].subm it t ed t o the Bul etin of t he S eismological Societ y of A merica,2001.

[6] Hough,S.E.,R.D.Borcherdt,P.A.Friberg,R.Busby,E.Field and K.H.Jacob.T he role of sediment-induced amplif ica tion in t he collapse of t he Nimit z freew ay during t he Oct ober 17,1989 Loma Prieta earthquake
[J].Nature,1990,Vol.344,853~855.

[7] Borcherdt,R.D.and G.G lassmoyer.On t he charact erist ics of local geology and t heir influence on ground mot ions generat ed by t he Loma Prieta eart hquake in t he San Francisco bay region,Cal i fornia
[J].Bullet in of t he Seismological Societ y of A merica,1992,82(2):603~641.

[8] Holzer,T.L.Enhanced ground shak ing,EO S,T ransact ions of t he A merican G eophysical U nion,1994,75(26):299~301.

[9] 胡德绥.弹性动力学
[M].北京:地质出版社,1989.Hu Desui.Elastic D ynamics.Beijing:Geological Publishing House,1989.

[10] Y u,J iashun.Observat ion and synt hesis of seismic wavefields in basin st ruct ures
[D],PhD t hesis,V ictoria U niversit y of W ellington,1996,340.

[11] Joyner,W.B.,R.E.Warrick,and T.E.Fumal.T he ef fect of quaternary alluvium on st rong ground mot ion in t he Coyote Lake,California,eart hquake of 1979
[J].Bulletin of t he Seis mological Societ y of A merica,1981,71:1333~1349.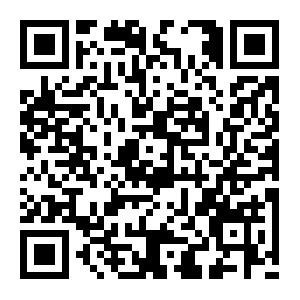 点击查看大图
计量
文章访问数:

2946

HTML全文浏览量:

226

PDF下载量:

1044

被引次数:

0