三峡永久船闸高边坡关键块体的概率分析(英文)
1.

同济大学,上海200093;

2.

University of Arizooa|Tucson,AZ85721 U.S.A
详细信息
PROBABILITY ANALYSIS OF KEY BLOCKS FOR HIGH SLOPE OF PERMANENT SHIPLOCK AT THE THREE-GORGES DAM SITE IN CHINA
1.

Tongji University,,People's Republic of China,Shanghai 200092;

2.

University of Arizona,Tucson,AZ 85721 U.S.A.
Abstract: The granitic rock mass existing in shiplock zone of the Three Gorges dam contains a number of major discontinuities,of them one hundred and thirty three major discontinuities have been mapped around the shiplock covering an area of 1740600m.These major discontinuities were analyzed by using block theory.However,it is important to keep in mind that discontinuities are finite and some key blocks are actually infinite blocks.In this paper,a stochastic model is incorporated into the key block theory to study the slide probability of key blocks on the high slope of the Three-Gorges of the Yangtze River,and the size and density distribution of blocks are also analyzed.The results provide a theoretical basis for the reinforcement of the high slope on the Three-Gorges of the Yangtze River and are of great significance in engineering practice.

[1] Sun J. . Analyses of the Wability and deformation of the rock mass on the high slopes of the permanent shiplock at Three-GorgesProject
[R]Institute of Geotechnical Engineering,Tongji University, April, 1998

[2] Zhang Z. Jun Sun. Fractal block theory and its application to the high slope of Three-Gorges Project
[J] . Geomechanics, 1997,(3).

[3] Kulatihke. P. H. S. W. Effect of finite size joints on the defonn-ability of jointed rock in three dimensions
[J] .Int. J. Rock Mech. Min.Sci. Geomech. Abstr,1993 30;479-501.

[4] wang S.,Fuchu D ..Gtoenvironmetal in engineering development of China
[j].Scientia Supplement lssue(1) ,1996. 1-108.

[5] Goodman R. E.,Genhua Shi, Block Theory and Its Application to Rock Engineering
[M].Prentice Hall, 1985.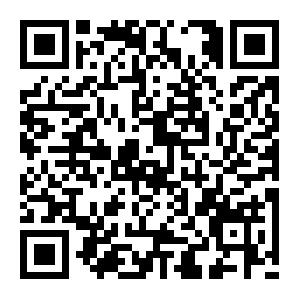 点击查看大图
计量
文章访问数:

2291

HTML全文浏览量:

47

PDF下载量:

840

被引次数:

0