南水北调中线工程沿线文物分布特征及其受渠道工程影响的模糊评价
中国科学院地质与地球物理研究所工程地质力学重点实验室,北京100029
详细信息
作者简介:

尚彦军(1967-),男,博士,副研究员,水文地质工程地质专业.Email:jun94@hotmail.com
GEOMORPHOLOGICAL DISTRIBUTION OF CULTURAL RELICS ALONG THE CANAL LINE OF THE MIDDLE ROUTE PROJECT OF WATER TRANSFERRING FROM SOUTH TO NORTH CHINA AND POTENTIAL INFLUENCE APPRAISAL
Key laboratory of Engineering Geomechanics, Institute of Geology and Geophysics, Chinese Academy of Sciences, Beijing 100029
摘要: 水资源开发利用必须与文物保护紧密结合。南水北调中线工程的设计和建设中必须考虑其对沿线数量多、分布广的文物的影响评价 ,以便通过调查和评价来保护这些文物。工作中我们从对水系分布、地层岩性、地貌类型划分 ,文物级别、保护状况及同引水渠道空间关系等调查入手 ,一方面在输水渠道两侧各 3km宽的影响范围内 ,对不同时代的文物地貌分布特征进行了统计 ,另一方面 ,用影响指数E对沿线文物受影响的程度及保护等级进行了模糊定量评价。

Abstract: Development and utilization of water resources must be closely combined with the preservation of cultural relics. That' s the case found in the plan and design of Middle Route Project of Water Transferring from South to North China. In this work, we investigate the river system, lithologic characteristics of geomorphic , grades of cultural relics their preservation situation and the spatial relation to the delivering canal. On the basis of these investigations, a statistics of the distribution characteristics of different-time cultural relics within 3km wide zones on both sides of delivering canal with respect to landforms was carried out. On the other hand, by using influence index E, a fuzzy quantitative appraisal of the influence degree on the cultural relics and their preservation graded was completed. Thr result enabled us to have a systematical recognition of the statistical characteristics of the cultural relics distributed within the 6 km wide zone. Meanwhile, it has also important referential and instructive meaning in planning of concrete sections of the project, adjustment of canal line, as well as design of impevious works.

[1] 朱尔明.对南水北调工程的基本认识「J].中国水利,2000,(11);16-20.Zhu Erming. Basic thinking about the South to North Water Diver-sion Project."China Water Resources, 2000,(11) ;16-20.

[2] 汪达,论国外跨流域调水工程对生态环境的影响与发展趋势-兼谈我国南水北调规划的思考
[J].环境科学动态,1999,(3) :28-32.Wang Da. EHection of tranafering water between different area in other countriesand trendency-considerations on the plan of trans-fering water from southern China to Northern China. Envimnmental Science Trenda,1999 , (3) ;28-32.

[3] 贲克平国外大规模跨流域调水的经验教训与展望
[J].湖南水利水电,2000,(6);26-29.Ben Keping. Experience and prospect of large scale water diversion from neighbor basin overseas. Hunan Hydro&Power,2000,(6):26-29.

[4] 张修真,洛叙六,俞澄生.南水北调-中国可持续发展的支撑工程
[M〕.北京:中国水利水电出版社,1999,45-47,68-86,121~144.Zhang Xiuzhen, Luo Xuliu, Yu Chengsheng. Transferring wate from southern China toNorthern China-one project supporting sustainable development of China. Beijing; Hydm Power and Water Resources Presa,1999, 45-47,68-86 ,121-144(共159页).

[5] 国家文物局主编.中国文物地图集(河南分册)
[M].北京:地图出版社,1991,1-38.Bureau of Chinese Cultural Relics Preservation. Atlas o# Chinesecultural relics (Henan Province part). Beijing; Map Press ,1991,1-38

[6] 牟会宠,杨志法,伍法权.石质文物保护的工程地质力学研究
[M].北京:地震出版社,2000 , 9-17,38-42 ,146.Mou Huichong, Yang Zhifa, Wu Faquan. Study on engineeringgeomechanics for preservation of rocky historical relics. Beijing;Seismological Press ,2000 ,9-17,38-42,146.

[7] 王家鼎,肖树芳,张悼元.灌概诱发高速黄土滑坡的运动机理
[J].工程地质学报,2001,9(3):241-246.Wang Jiading, Riao Shufang, Zhang Zhuoyuan. The mechanismfor movement of irrigation-induced high-speed loess landslide.Journal of Engineering Geology,2001,9(3):2.41-246.

[8] 黄克忠.走向21世纪的中国文物科技保护仁J].敦煌研究,2000,(1) ;s-9.Huang Kezhong. Scientific canaervation of China relics in 21 Cen-tury. Dunhuang Research, 2000,(1):5-9

[9] 贺养州,郑兰生.文物工作基础知识讲座:第六讲:文物的有效保护(下)
[J].丝绸之路,2000,(3);60-64.He Yangzhou, Zheng Lansheng. Lecture on basic archaeology(Pact six):e$}ective protection of cultural relics(Part III).TheSilk Road, 2000,(3) :60-64

[10] Reynoso L. A. E. Vicente Guerrero. Towards。new water man-agement practice: experiences end pmposale tom Guanajuatostate for a participatory and decentralized water managementstructure in Mexico
[ 1].WaterResourees Development, 2000,16(4) ;571-588.

[11] Ram Sewa, Jaiswal C. S.,Chauhnn H. S.(1994).Transientwater table rise with canal seepage and recharge
[J].Journal ofHydrology, 163:197-202.

[12] Yussuff S. M. H.,Chauhan H. S.,Kumar M.,and SrivastavaV. K. . Tisnsient canal seepage to sloping aquifer. Jcumal ofrigation and Drainage Engineering, 1994,120(1);97-109.

[13] 王世仁.为保存历史而保护文物-美国的文物保护理念
[J].世界建筑,2001,(1);72-74.Wang Shiren. To protect cultural relic for the purpose of protec-ting history-ideas on protecting cultural relic of USA. World Ar-chitecture, 2D01,(1) ;72-74.

[14] 冯秋生,邱正光.文物保护与水电工程建设和移民安置的关系
[J].人民长江,1999, 30(11);39-40.Feng Qiusheng, Qiu Zhengguang. Relationship of cultural relicspreservation and construction of hydropower projects with arrange-ment for migrants. Renmin Changjiang,1999,30(11);39-40.

[15] 刘传正.论21世纪工程地质学家的历史使命
[J]工程地质学报,2000,8(suppl.);114-117.Liu Chuanzheng. Historical commission on the engineering geolo-gist in 21 century. Journal of Engineering Geology , 2000 , 8 (sup-p1):114一117.

[16] 王军,刘刚.三峡文物大抢救〔J].陕西水利,2001,(2):44-46.Wang Jun, Liu Gang. Great protection of historical relics in theThree Gorges area. Shaanxi Water Resources, 2001,(2):44-46.

[17] 段志德,赵时华.对三峡库区文物古迹保护的认识和建议17·中国三峡建设,1999,(1);39-41.Duan Zhide, Zhao Shihua. Preservation of cultural&historicalrelics. China Three Gorges Construction, 1999 , (1):39-41.

[18] 王儒述.三峡库区的文物保护
[J].水电站设计.2000,16(3):36-39.Wang Rushu. Cultural relic preservation for Sanxia Reservoir re-gion. Design of Hydroelectric Power Station, 2000,16(3) :36-39.

[19] 肖·略述环境与文物保护
[J].四川文物保护,1999,(3);92-95.Xiao Lin. Environment and cultural relic preservation. SichuanCultural Relics ,1999 , (3) :92-95.

[20] 王有泉.京城水系治理工程中的文物保护
[J].北京水利,2000,(1);33-34Wang Youquan. Protection of historical relics in the urban watersystem treatment project. Beijing Water Resources, 2000,(1):33-34

[21] 涂敏,邹家详.南水北调中线工程对土壤环境的影响
[J].水电站设计,2000, 16(3) :52-56.Tu Min, Zou Jiaxiang. Impact of Central Line Works TransferringSouthern Water to Northern on soil environment. Design of Hy-droelectric Power Station , 2000 ,16 (3) ; 52-56.

[22] 方修琦.论人地关系的主要特征
[J].人文地理,1999,14(2) :17-21.Fang Xiuqi(1999). Major feature of-environment rele-tionship. Human Geograp,14(2) :17-2l.

[23] 邵时雄,王明德.中国黄淮海平原地貌图(1;100万)
[M].北京:地质出版社,1989,3-14(说明书共20页〕.Shao Shixiong, VC}ang Mingle. Atlas of geomorphology of Huang-huaihai Palin in China(1:1,000 , 000).Beijing; GeologicalPress,1989,3-14.

[24] 鲁西奇.新石器时代汉水流域聚落地理的初步考察
[J].中国历史地理论丛,1999,(1);135-160.Lu Xi.An investigation。。the settlement geograp场in the rea-chew of Hanshui River in the Neolithic Age. Collections of Essayson Chinese Historical Geography, 1999,(1);135-160.

[25] 中国地质科学研究院主编.中华人民共和国地质图(1;400万)
[M].北京:地图出版社,1976.Chinese Geological Academy of Sciences. Atlas of the People' sRepublic of China. Beijing:Chineae Geological M即Press,1974.

[26] 河南省地质矿产局.河南省区域地质志
[M].中华人民共和国地质矿产部地质专报-区域地质,第17号,北京:地质出版社,1989,280-312.Henan Bureau of Geology and Mineral Resouroes. R匆onal Geol-ogy of Henan Province. Beijing; Geological Publishing House,1989,280-312.

[27] 曲水新,吴芝兰,徐晓岚,王兰生.南阳盆地的膨胀土
[A].中国科学院工程地质力学开放实验室1992年年报
[C],北京:地展出版社,1993 ,18-35.Qu Yongxin, Wu ZhiLm, Xu Xiaohm. Expansive soil in NanyangBasin. Annual Report of Engineering Geomechanics Lab,Insti-lute of Geology, Chinese Academy of Sciences. Beijing: Seismo-logical Preas,1993,18-35.

[28] 周昆叔主编.环境考古研究
[M].北京:科学出版社.1991.Zhou Kunshu. Study on environmental archeology. Beijing; Sci-ante Press,1991.

[29] 李文秀.Fuzzy理论在采矿及岩上工程中的应用.北京:冶金工业出版社,1998.Li Wenxiu. Theory of fuzzy and its application in mining andgeotechnique. Beijing; Metallurgical Industry Press,1998.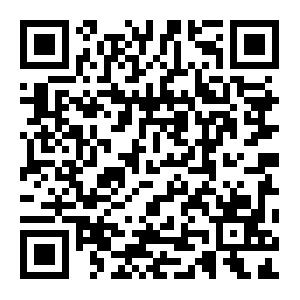 点击查看大图
计量
文章访问数:

2949

HTML全文浏览量:

131

PDF下载量:

895

被引次数:

0