--- Prevention and Control of Reservoir Geohazards and Ecological Environmental Protection
(2nd Bulletin)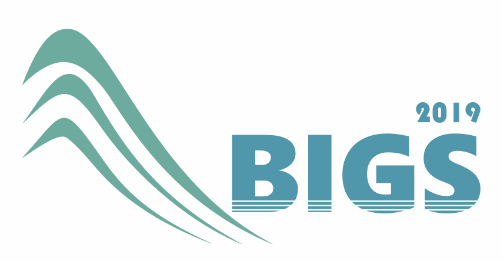 Organizers
Department of Geosciences, National Natural Science Foundation of China
China University of Geosciences
People's Government of Badong County, Hubei Province
Three Gorges Research Center for Geohazards, Ministry of Education
Co- Organizer
China Three Gorges University
Partners:
Hubei Association for Science & Technology
K.C. Wong Education Foundation
Shanghai Huace Navigation Technology Ltd.
Changsha Yituo Sensing Technology Ltd.
24- 25 August 2019
Badong. Three Gorges. China

Background
  The 2nd Badong International Geohazards Symposium (BIGS2019) will be held in Badong County in the Three Gorges Reservoir Area, Hubei Province, China on August 24-25, 2019. BIGS2019 is organized by the National Natural Science Foundation of China, Department of Geosciences, China University of Geosciences, People's Government of Badong County, Hubei Province and Three Gorges Research Center for Geohazards, Ministry of Education, co-organized by the China Three Gorges University. The two-days symposium will consist of academic speeches, posters presentation and field trips. Academic speeches include keynote speeches (30 minutes), invited speeches (20 minutes speech and 5 minutes free discussion), and parallel sessions presentations (20 minutes speech and 5 minutes free discussion). Poster presentation will be exhibited according to the topics. The poster requires one or two 750mm×1000mm layout. The investigation objects of field trips include typical geological hazards in the Three Gorges Reservoir Area, the Badong field test site of China University of Geosciences (Wuhan), the Wu Gorge and the Shennong River.
Symposium Date and Venue
Symposium date: 24-25 August, 2019
Symposium venue: Dongshengjiuzhou International Hotel, Badong County, Hubei Province
Address: 132 Yanjiang Avenue, Badong County, Hubei Province
Tel: 0718-5028888
Important Dates
First announcement (1st Bulletin of Symposium): November 29, 2018
Second announcement (2nd Bulletin of Symposium): July 12, 2019
Deadline for registration receipt: July 31, 2019
Deadline for poster and abstract submission: July 31, 2019
Check-in and on-site registration: August 23, 2019
Symposium: August 24-25, 2019
Symposium Organizer
Scientific Advisory Committee
  Sijing Wang Peng Cui Xinqiang Niu Runqiu Huang Scott Burns
  Robert E. Criss Yanping Shan Rafig Azzam
  Jean-Alain Fleurisson Tamuoene Kingdom Siemon ABAM
  Bo-An Jang Doug Johnson D. Jean Hutchinson
  Norberto Jorge Bejerman Vassilis Marinos Eugene A. Voznesensky
Scientific Committee
Chair:   Huiming Tang
Co-chair: Jianbing Peng Charng Hsein Juang Yueping Yin
     Kyoji Sassa Faquan Wu Jiajun Dong Bin Shi
     Resat Ulusay
Members:
| | | |
| --- | --- | --- |
| Abdul Shakoor | Baosong Ma | Bo Yu |
| Carlos Carranza-Torres | Carlos Delgado | Changyan Chen |
| Chaosheng Tang | Chunan Tang | Cuiying Zhou |
| Enzhi Wang | Ez Eldin M. A. Mutasim | Farrokh Nadim |
| Fawu Wang | Fuan Si | Giorgio Lollino |
| Giovanni Crosta | Guang Wu | Guosheng Jiang |
| Haibo Li | Handong Liu | Hengxing Lan |
| Hua Long | Huizhong Li | Ian Moore |
| Janusz Wasowski | Jeffrey R Keaton | Jiading Wang |
| Jian Yang | Jianxin Hua | Keqiang He |
| Kiril Angelov | Kunlong Yin | Kurosch Thuro |
| Louis van Rooy | Maosheng Zhang | Maria Heloisa Barros de Oliveira Frascá |
| Mark Eggers | Masahiro Chigira | Mauri McSaveney |
| Michel Jaboyedoff | Minghai Feng | Murat Karakus |
| Nengxiong Xu | Ngai Yuen Wong | Qiang Xu |
| Qing Wang | Quansheng Liu | Randall Jibson |
| Ren Wang | Robert E. Criss | Ruilin Hu |
| Saibal Ghosh | Shangde Xiao | Shengwen Qi |
| Shishu Zhang | Shiva P. Pudasaini | Shutao Yang |
| Siqing Qin | Theo van Asch | Tianbin Li |
| Tom Dijkstra | Vicki Moon | Wanghua Sui |
| Wei Wu | Wei Xiang | Weimin Ye |
| Wen Fan | Wenbin Jian | Wenneng Zhou |
| Wenping Li | Wenwu Chen | Xianchang Ling |
| Xiao Li | Xiaoqing Chen | Xiewen Hu |
| Xinli Hu | Yangqing Xu | Yanjun Shang |
| Yaojun Cai | Yogendra Deva | Yonggang Jia |
| Yongshuang Zhang | Yu Huang | Yu Liu |
| Zhenming Shi | Zhifang Zhou | Zhiye Zhao |
| Zhongqi Yue | | |
Organizing Committee
Chair:   Huiming Tang Yanping Shan
Co-chair: Ling Guo Aijun Su Guowei Wang Yuyong Jiao
Members:
| | | |
| --- | --- | --- |
| Yamin Deng | Yiqun Gan | Songlin Gong |
| Wenping Gong | Shenfu He | Zhijun Hou |
| Shenghong Hu | Jinbo Huang | Yanni Huang |
| Yunan Li | Changdong Li | Jianfei Pi |
| Caidong Qian | Weifu Teng | Aimin Tian |
| Yang Wang | Liangqing Wang | Yiping Wu |
| Jincheng Xiao | Chengren Xiong | Siping Xu |
| Echuan Yan | Hongming Yu | Wei Zhang |
| Wei Zhang | Hanwen Zhou | |
Secretariat
Secretary General: Hanwen Zhou
Deputy Secretary General: Weifu Teng Xiuchao Deng Xiulin Zhang
Symposium contents
Invited speeches
Abdul Shakoor (Kent State University, US): To be confirmed
Bo-An Jang (Kangwon National Univesity, Korea): Evaluation and classification of slope condition and stability using the slope code system
Carlos Carranza-Torres (University of Minnesota, Duluth Campus, US): Analysis of mechanical stability of slopes. Compact representations of factor of safety and similarity of failure surfaces
Farrokh Nadim (Norwegian Geotechnical Institute, Norway): Risk assessment and stress testing concepts for improved safety of large dams
Jia-Jyun Dong (National Central University, Taiwan ROC): Predicting river blockage, early identifying the dam forming, and rapidly evaluating the hazards of landslide dam – A Review
Kiril Anguelov (University of Transport "Todor Kableshkov", Sofia, Bulgaria): Engineering Geological Process which cause accident on dam walls
Kurosch Thuro (Technical University of Munich, Germany): To be confirmed
Masahiro Chigira (Kyoto University, Japan): To be confirmed
Mauri McSaveney (GNS Science, New Zealand): What caused the 1991 landslide disaster at Touzhai village, Zhaotong, Yunnan: a geomorphic appraisal of the residual landslide risk.
Michel Jaboyedoff (University of Lausanne, Switzerland): To be confirmed
Murat Karakus (The University of Adelaide, Australia): To be confirmed
Mutasim Adam Mohamed Ez Eldin (Saudi Geological Survey, Kingdom of Saudi Arabia): To be confirmed
Rafig Azzam (RWTH AACHEN University, Germany): To be confirmed
Robert E Criss (Washington University in St. Louis, US): Hydrogeologic Controls of the Huangtupo Landslide, Three Gorges Reservoir Region, China
Shiva P. Pudasaini (University of Bonn, Germany): A Multi-mechanical, multi-phase mass flow model –A new paradigm in simulating complex cascading mass flows
Tamunoene Kingdom Simeon Abam (River State University, Nigeria): To be confirmed
Theo van Asch (Utrecht Unversity, The Netherlands): Unravelling the effect of a two-layer system on the mobility of rapid gravitational flows
Vicki Moon (The University of Waikato, New Zealand): Solid Earth tides as contributors to landslide triggering
Zhiye Zhao (Nanyang Technological University, Singapore): Water seepage control and grouting of rock cavern, a case study.
* To be continue…
Abstracts and Special Issue in Engineering Geology
All accepted abstracts will be published in the Booklet of Abstracts. The excellent abstracts submitted to this symposium will be selected for organizing a special issue in Engineering Geology, "Prevention and Mitigation of Geohazards in the Reservoir Area – A Modern Perspective". The proposal for this special issue has already approved by the editors-in-chief and editorial office of Engineering Geology; and, the online submission website of this special issue will be open in February of 2020.
Poster Presentation
Each attendee can provide 1 or 2 750mm×1000mm size posters. The texts and figures should be presented in English. The display content of the posters should be related to the flowing conference topics.
◆ Hypergenic geological process and evolution of geohazards
◆ Monitoring and early warning of geohazards
◆ Technologies of geohazards Prevention and Control
◆ Research and development of geohazards equipment
◆ Big data and artificial intelligence in geohazards
◆ Geohazards prevention and control harmonious development of ecological environment
  The attendees intending to present posters are required to register on the conference website and submit the abstract online, and then sent the posters (.jpg or .pdf) files to the conference email address (bigs@cug.edu.cn). Please note the personal informations of the attendees in the email.
  The BIGS2019 sets up "Poster Awards" for young graduates students, including 3 first prizes (1,000 RMB each); 5 second prizes (800 RMB each); 10 third prizes (500 RMB each). The winners will be awarded bonus and official certificates.
Field Trips
Route 1: Dongshengjiuzhou Hotel (main venue) — Baodong Yangtz River Bridge — Shijiapo landslide: The route exhibits the general situation of geohazards in the Three Gorges Reservoir Area, and the prevention history of Shijiapo landslide.
Route 2: Dongshengjiuzhou Hotel (main venue) — Yanjiang Road —Huangtupo Landslide (Badong field test site): The route exhibits the Huangtupo landslide, as well as the prevention, monitoring and research history, and the multi-tunnel system, in-situ experiments and monitoring condition of .the Badong field test site.
Route 3: Dongshengjiuzhou Hotel (main venue) — Shennong River (By boat): The route exhibits the valley and karst geomorphology in the Shennong River, the boat tracker exhibition hall and the Tujia minority culture show.
Route 4: Dongshengjiuzhou Hotel (main venue) — Wu Gorge (By boat): The route exhibits the geomorphology and geological environment of Wu Gorge, and the construction situation of new Badong county.
Symposium Schedules
The schedule of the symposium is shown in the table below.
Date

Time

Event

8.23

8:00-22:00

Registering

8.24

8:00-8:30

Opening Ceremony

8:30-12:00

keynote speeches

12:00-13:00

Lunch

14:30-17:30

Field trip

18:00-19:30

Dinner

19:30-22:30

Parallel sessions

8.25

8:00-12:00

Field trip

12:00-13:00

Lunch

14:30-17:30

Invited speeches

17:30-18:00

Closing ceremony

18:00-20:00

Dinner
Note: The Specific Report arrangement and poster exhibition can be seen in the further announcement.
Conference Fee and Payment
Except the invited experts, please register online and pay the conference fee by bank transfer according to the instructions in website before 24:00 of July 31, 2019. Otherwise you will not be able to get discounts.
Registration Fee:
Registration Category

Before 24:00 of

July 31, 2019

After 00:00 of

August 1, 2019

Full Registration

1200 RMB

1400 RMB

Student Registration

600 RMB

700 RMB

Accompanying Person

600 RMB

700 RMB
* The travelling expenses for field trip transportation, meals and documents are covered by the conference fee. Note that the accommodation fee is excluded.
Traffic and Accommodation
  Volunteers will be settled in Badong railway station, East Yichang railway station and Yichang Sanxia Airport for guiding the traffic on August 23. Following three routes are recommended.
  (1) From Badong railway station to Dongshengjiuzhou Hotel
  The organizers provide free shuttle bus at the Badong railway station from 8:00 pm to 18:00 on August 23. The attendees, who intend to take the pick-up shuttles, please inform the arrival time and number of people by Email (bigs@cug.edu.cn).
  (2) From East Yichang railway station to Dongshengjiuzhou Hotel
  Leave the railway terminal and walk to the Yichang coach-bus central (5 minutes walk). Purchase the ticket for the coach-bus from Yichang to Badong (90 RMB per person, every 60 min one bus during the time 6:50 to 19:00) and take off the coach-bus in the front of the Dongshengjiuzhou hotel 3 hours after departure.
  (3) From Yichang Three Gorges Airport to Dongshengjiuzhou Hotel
  Take the airport shuttle bus or taxi to the Yichang coach-bus central and then take the coach-bus referring to route (2).
  The main conference venue is Dongshengjiuzhou hotel and nearby hotels. Dongshengjiuzhou hotel has two room types, Deluxe Business Room (300RMB /day) and Executive Room (150RMB/day). If you need to book the room of the Dongshengjiuzhou hotel, please contact the organizer by Email or telephone. The price of hotels near the main venue is about 120~160/day. The attendees may also book the accommodation by them yourself though internet
.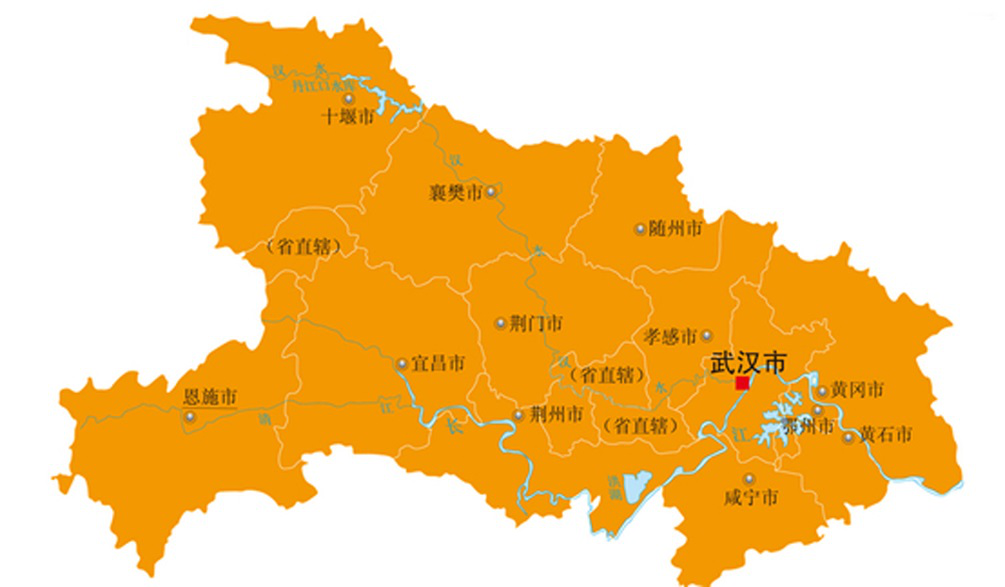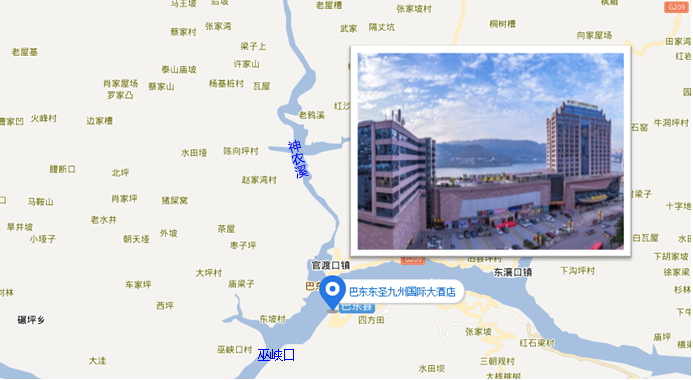 Contacts
WeChat Official Account for BIGS: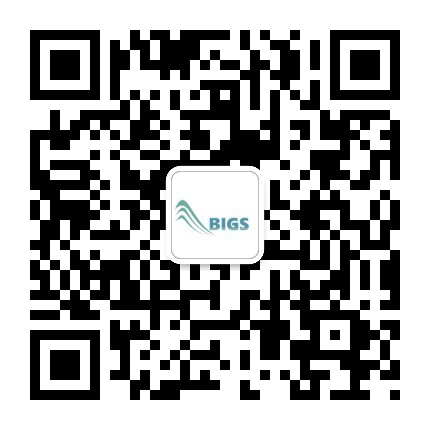 Hanwen Zhou (Conference information)
Cell phone: (+86) 13607196969 Tel: (+86) 02767884553
Jing-e Wang (Field trips information)
Cell phone: (+86) 13163270621 Tel: (+86) 02767885197
Shu Zhang (Abstracts and poster submission)
Cell phone: (+86) 13476013923 Tel: (+86) 02767884006
Junqi Liu (transportation and accommodation information)
Cell phone: (+86) 18971170950 Tel: (+86) 02767884006
E-mail:bigs@cug.edu.cn
Three Gorges Research Center for Geohazard, Ministry of Education
China University of geosciences
388 Lumo Road , Wuhan, Hongshan district, Hubei
Postcode: 430074
Committee of BIGS 2019
July 12, 2019